Debt recovery by a debt collection agency is a necessity for every business that wants to survive, as there come some clients that would refuse to pay their debts. The usage of collection agencies like Calabasas Debt Collection Agency is not meant strictly for business enterprises, even individuals that want their obligations collected can make use of one. Since the world is not all fairytale and rainbow, and debt exists, making use of a debt recovery agency won't be a bad idea.
Our Mission As a Professional Collection Agency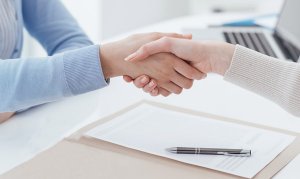 Coast to Coast Financial Solution involved in offering debt recovery services of all kinds to every type of firm. Every smart business in Calabasas understands the importance of outsourcing to ensure that it focuses on its core operations. It would be unfair to any company to focus on debt collection, though important, and ignore its core operations. That's why Coast to Coast Financial Solution, as a debt recovery agency, was created. Instead of a company ignoring core aspects like the creation of its products and services, and facing debt collection, Coast to Coast Financial is the entire debt collection agency that ensures debt recovery is possible, while you focus on other aspects of your life.
Debt Collection Services In Calabasas CA
Only very few debt collection agencies in Calabasas offer numerous debt recovery services like Coast to Coast Financial Solutions.
First Party/ Outsourcing Debt Collection
Some companies are in need of a debt recovery agency that deals in first-party debt collection services, and this comes with the terrain. Some firms feel that if their clients thought they were outsourcing their debt collection, it would be bad for their brand image, and that's why Coast to Coast Financial Solution offers this debt recovery package. As a collection agency, C2CFSI can act as an employee of your company. This way, the Collection Agency near you ensures that your company recovers its debts in a smart and fast manner, yet your company can still focus on its core operations.
Third Party Collection
In a bid to ensure that debt recovery is made possible, the collection agency- Coast to Coast uses the best of the debt collection agency world. With our optional credit reporting and live calls, our client receives information about the collection of the debt collection process. The third party collection is made available to companies at an affordable price.
Contingency Collections
Sometimes, a business may want a debt recovery agency to put on a retainer for those clients that refuse to foot their bills. Since the brand can't ignore its core operations and focus on debt recovery, an adept collection agency like Coast to Coast is needed then. We can be your backup, and be on your beck and call for a tiny commission.
Legal Accounts Receivable Collections
Every successful business understands the benefits of financial advisors, and companies in Calabasas are no different. Imagine having a debt recovery agency near me that call allow your business to handle its economic issues easily. It could be those clients unwilling or those unable to pay. Whatever the case may be, our team of debt recovery attorneys and experts can help legally recover your debts.
Debt Collection Industries We Serve In Calabasas CA
As a collection agency that has worked with firms in various industries, Coast to Coast has devised smart methods of ensuring its clients have access to their debts.
Commercial & B2B Collection
It's not only clients that owe businesses; sometimes it can be the case of a business owing another business. In this case, a debt collection agency cum financial advisor is necessary, as we have every trick in the book to ensure that your loans and debt recovered totally.
Waste Management Collection
It is not quite easy for a waste management company to start collecting its debt, as it has to focus on the collection and disposal of waste in an eco-friendly manner. That's why as a debt collection agency, Coast to Coast is at hand to ensure that its debts are collected quickly and in a legal way to ensure that the debt collection agency continues running.
Pest Control Collections Service
After fighting off pests in a clients' apartments or buildings, it is entirely not right that a pest control company starts worrying itself about the debts of its clients. Coast to Coast, as a collection agency is at hand to ensure that the debt collected immediately.
Lawn Services Collection
It's no news that lawn companies usually have clients who refuse to pay after the services. When a company not paid for its services, it can be a significant problem to its survival. A debt collection agency like Coast to Coast is there to ensure that the necessary funds recovered.
Security / Alarm Collection
When a security company focuses on debt collection instead of its core operations, it could be a problem for its operations. Instead of focusing on debt recovery, the company can outsource it to a debt recovery agency that has been in the business for more than fifty years.
Medical / Healthcare Collection
Every company needs its clients or patients to pay up their debts or bills quickly, and that's the work of Coast to Coast. With every trick in the book on the fingertips of the collection agency, Coast to Coast can collect debts from even the most belligerent clients.
Insurance Collection
Insurance companies usually have to face a lot of debt collection, and this can be a problem if they do not have access to the right collection agency near them. Coast to Coast protect your recurring revenue stream while maximizing recoveries.
Media Subscription Collection
In its quest to ensure that every firm, no matter what industry they fall in have their debts recovered, Coast to Coast has helped a lot of firms recover their media subscription debt.
Telecommunications Debt Collection
Coast to Coast has worked with some of the best telecommunication companies. Coast to Coast Communications debt agency provides help to recover the debts. Getting accounts to pay successfully is our specialty.
Other Industries Collections
No matter what a business offers, it would undoubtedly encounter clients and other companies that refuse to pay. What then can it do but rely on an adept collection agency.
Looking Collection Agency near In Calabasas CA?
As a business or a person in Calabasas, with others owing you, it is entirely not easy to recover the debts. Sometimes, you may have tried everything you could think of to collect the debts, but they are not working. What then can you do? The next line of action is to seek for a debt recovery agency in Calabasas that can ensure your debts are collected even from the most unwilling debtors. Instead of searching far and near, and coming up empty, go for the best in the industry. Go for Coast to Coast.
Call us Today 888.877.4700 or fill out the form above for Free Consultation!