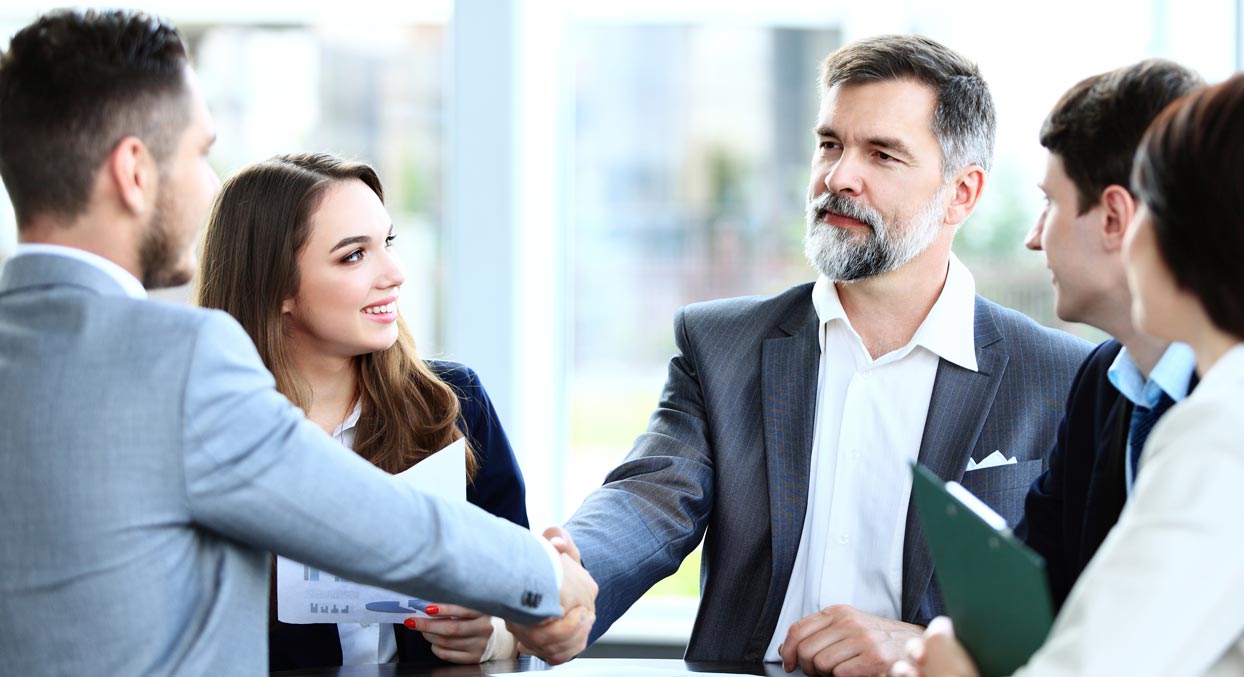 Business debt is among the most prevalent challenges for small business owners. They often deal with delayed and missed payments and the need to recover debts to keep your business afloat.
Commercial debtors fall into categories:
A debtor that is willing to pay but cannot due to real financial struggles
A debtor who willingly delays payments
Debtors willing to go any lengths to avoid making payments.
Regardless of the type of debtor you are facing, commercial debt recovery can help your clients solve delinquency without hurting your relationship.
Also known as business-to-business/B2B debt collection, commercial debt recovery is the process of collecting debt from one business on behalf of another company. Rather than spending valuable time tracking delinquent accounts, businesses often turn to commercial debt recovery agencies to ensure quick bill payment and recovery of all arrears.
Debt collection firms are neither involved in the contract between the debtor and creditor nor emotionally wrapped around the payment delays. This enables them to offer various solutions and handle collections firmly and directly without harassing the debtors. But it is the creditors' best interest to partner with licensed debt recovery firms that operate within the borders of legal and ethical debt collection.
Following Successful Commercial Collections Strategies including:
How Commercial Debt Collection Works
A business owes another company compensation immediately after receiving the ordered goods or services. The creditor sends an invoice that may include terms for payment distribution. Whereas the creditor has the right to collect the compensation owed, it is not always a smooth path.
If payment is due, you may attempt to engage your debtors into arriving at an amicable solution before outsourcing their accounts to a debt recovery agency. Note that debt collection is not just about collecting money from clients who delay payment schedules. When handled professionally, debt recovery offers an incredible opportunity to build better business-client relationships and recover debts without costly litigations.
A commercial debt recovery agency earns money only when the debtor makes payments and are required to follow a legal and ethical collection process.
Commercial Debt Recovery Process
The economic uncertainty caused by the COVID-19 pandemic has incredibly limited bank loan accessibility. It, therefore, comes as no surprise that the demand for trade credit is exceptionally high. But businesses are becoming a bit hard on vendors as credit strictness and money scarcity haunt their efforts to maintain positive cash flow. Slow, partial, or missed payments increase the carrying cost and strain the cash flow. As such, commercial debt recovery is turning into a top priority for most businesses. Read on to learn a tested, 5-step debt collection strategy you can leverage to keep cash flowing into your company.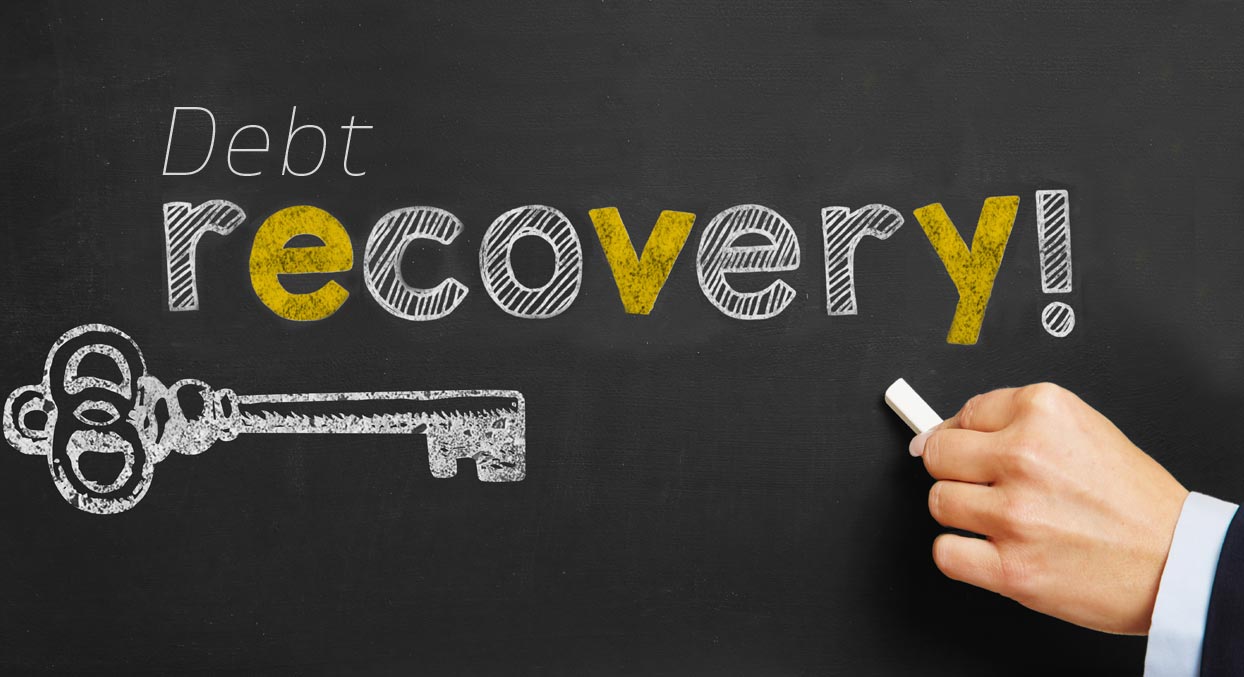 The Debt Recovery Process That Enhances Profitable Cash Inflow
» Draft a Credit Policy

Outlining credit and payment terms and establishing a straightforward course of action for delinquent accounts, a credit policy should be an integral part of your monetary policy and overall risk-management strategy. It helps you retain profitable customers while avoiding the problematic ones.

A standard credit policy does not exist-your guidelines will be grounded on your cash-flow circumstances, degree of risk involved, and the prevailing economic conditions. When creating your credit guidelines, carefully examine the link between sales and credit. Whereas easy credit terms can significantly boost your sales, they can threaten your financial health when clients default. A professional can help you eliminate common credit policy loopholes.

You will want to monitor the customer's credit behavior and qualify each account annually to ensure you only deal with profitable customers.

» Get Everybody On Board

Get everyone in your organization involved in your monetary and risk-management strategies. It starts with making your staff and partners understand that putting money in your company's account is the main goal for each sale activity. Secondly, follow your policy, and be quick to communicate when you notice actions that violate the policy terms.

» Bill Quickly

An invoice is a fundamental cash flow tool. Strive to send an invoice as soon as you deliver services and goods to your clients. You want to ensure the invoice payments are made to the right account. Therefore, provide a "Remit To" address on your invoices to let debtors know precisely where to send payments.

The "Terms of Sale" section should highlight the specific due date rather than the general Net 30, often subject to misinterpretation. Regardless of your business's size, apply net 15 payment terms to new customers until they pay at least three invoices in full and on time.

Spell out your payment discount offers in easy-to-understand English. For instance, avoid writing "a 3% discount if paid with thirty days". Instead, say, "deduct $950 if paid by June 2nd."
Include a name and address to contact for invoice issues and disputes to seal some loopholes often harnessed by debtors looking to stall payments.

» Use Effective Phone Scripts and Collection Letter Templates

Another secret to successful debt recovery is using collection letters and phone scripts time-tested and proven for effectiveness.

There are two types of letters you can leverage: situational and mainstream. Mainstream letters include first collection letters, final demand letters, and IRS advantage letters. Making up the situational letters are the wrong check letter and debtor examination letter.

Before using call scripts to follow up on unpaid invoices, it is best to prepare yourself mentally. Asking for payments can put your customer in an awkward position. Therefore, they may struggle to justify the unjustifiable, nullifying the call's objectives. Prevent the conversation from spiraling into an emotional, aggressive, or personal quest by dealing with facts and maintaining a sense of polite professionalism.

» Don't Wait for Longer.

Understandably, you want to optimize debt payments and may be tempted to give debtors more time to settle unpaid invoices. However, by waiting longer, you increase your odds of bad debt when delinquent accounts become partially or totally uncollectable. Instead, add more steps to your debt recovery process to maximize invoice payments.
How Can Our Debt Recovery Agency Help Your Business?
Whether you own a small, medium, or a large business, you can partner with Coast to Coast Financial Solutions to keep cash streaming into your accounts. Cognizant that debt collection is among the most unpleasant tasks for business owners, we bring to the table experienced experts committed to achieving fantastic results for your organization.
Our B2B firm boasts the capacity and expertise to collect your debts even in the nastiest scenarios while maintaining positive relationships between you and your clients. With the unmatched motivation to improve your business, we are your go-to partner for commercial debt recovery in Southern California neighborhoods. Including Los Angeles, Ventura, Simi Valley, Westlake Village, Calabasas, Thousand Oaks, Woodland Hills, and more.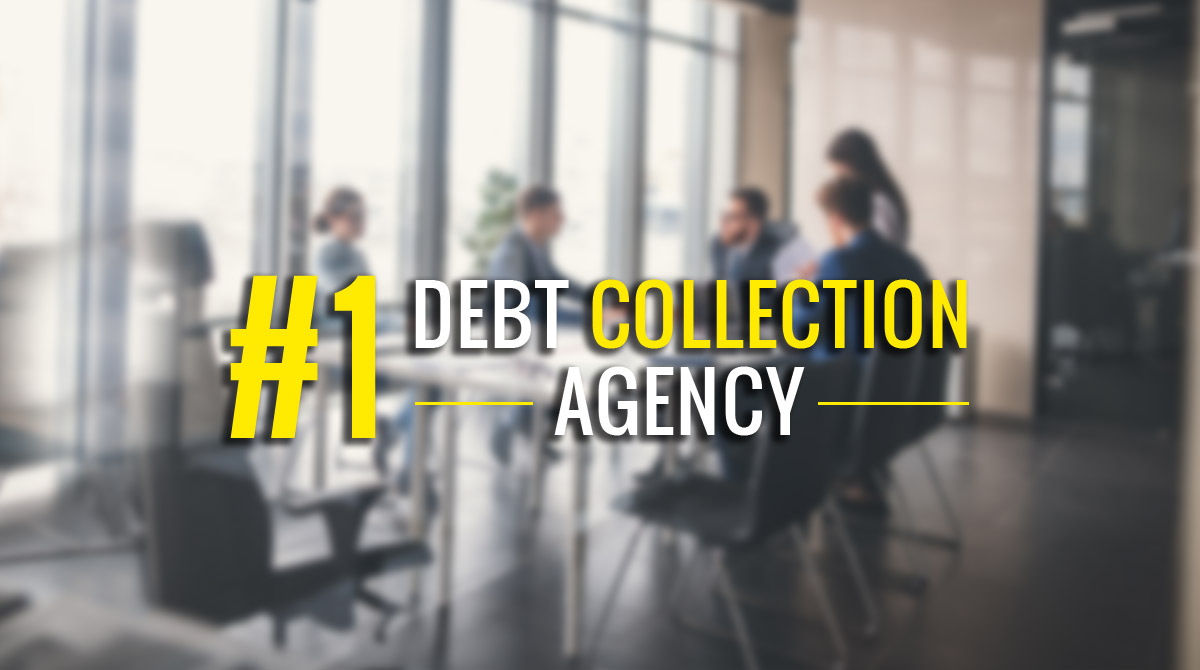 Our Commercial Debt Collection Strategy During COVID-19
The unpredictability of the COVID-19 pandemic strains experts' ability to predict precisely how it will affect the US economy. And as the epidemic continues to subject businesses to uncertainties and extraordinary circumstances, debt recovery experts at C2CFI remain committed to serving Southern California businesses throughout this uncertain period.
You will certainly love to work with experts dedicated to helping, advising, and guiding you towards optimal debt recovery for your business. Reach us via 888.877.4700 or message us online to get the best commercial debt solutions in Southern California.