If you are looking for a hands-on Accounts Receivable Management Service experience in all industry sectors, Coast to Coast financial, is your number one answer. We recognize that no two clients have exactly the same debt collection needs, so we provide customized, seamless, time-sensitive debt collection strategies that maximize your account recoveries at the lowest possible cost. We've been recognized in Forbes Magazine as one of the top 10 debt collection agencies in the United States, so you know you're in good hands.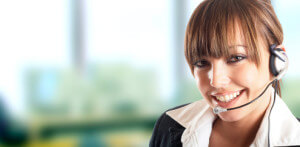 ARM Services
We offer a full range of services, which include: Flat Fee collection programs, an ARM Accounts Receivable Collection Contingency Fee Program, Accounts Receivable Outsourcing, with custom Accounts Receivable recovery features; first and third – party demand notices with custom text, live telephone calls with custom scripts, credit reporting, and many debtor payment options. Whether your need is for welcome calls, confirmation/verification calls, payment reminder calls, or any of the other routine relationship management calls every business is likely to need, we offer the highest quality and most cost-effective debt collection solutions in the industry, right here in Thousand Oaks, CA.
Located in Thousand Oaks, CA, Coast to Coast fully complies with all state federal laws for Debt Collection agencies, including the Fair Debt Collection Practices Act (FDCPA), the Fair Credit Reporting Act (FCRA), and the Health Insurance Portability & Accountability Act (HIPAA).
Coast to Coast is a participating member of the California Association of Collectors (CAC), the American Collectors Association (ACA), the Commercial Law League of America (CLLA) and the Southern California Minority Supplier Development Council (SCMSDC).
Coast to Coast Financial Solutions Inc. was founded 12 years ago upon the guiding principal that our customer service will be that which defines our accounts receivable management company from our debt collection agency competitors. We serve the following industries: Pest Control, Waste Management, Lawn Services, Security/Alarm, Medical/Healthcare, Insurance, Media Subscription and many other industries! We have reduced bad debt and improved cash flow for numerous clients, both large and small, all while maintaining their most valuable customer relationships. Call us today for a free quote – we want to help!
Thousand Oaks ARM Economy
Thousand Oaks is the site of a large number of corporate and regional headquarters, as well as other diverse retail, industrial and business entities. The rich diversity of businesses in Thousand Oaks provides the area with a very strong and established economic base. In addition, the high number of large retail, corporate and industrial entities creates a large number of local employment opportunities. Thousand Oaks is home to many small businesses and entrepreneurs. The Thousand Oaks primary market has a current population of 320,000 and includes the cities of Thousand Oaks, Westlake Village, Agoura Hills, Camarillo, Moorpark, and Calabasas along with the adjacent unincorporated areas. The retail buying market area is approaching $3.5 billion, evidenced by the continued strength of The Oaks Shopping Center, Janss Marketplace, the world's largest auto mall, and other shopping venues in the market area. Accounts receivable management can be an issue in both strong and weak economies, but Coast to Coast Financial Solutions, Inc has the tools to help you deal with past due accounts, billing and collection follow up, along with effective debt recovery.