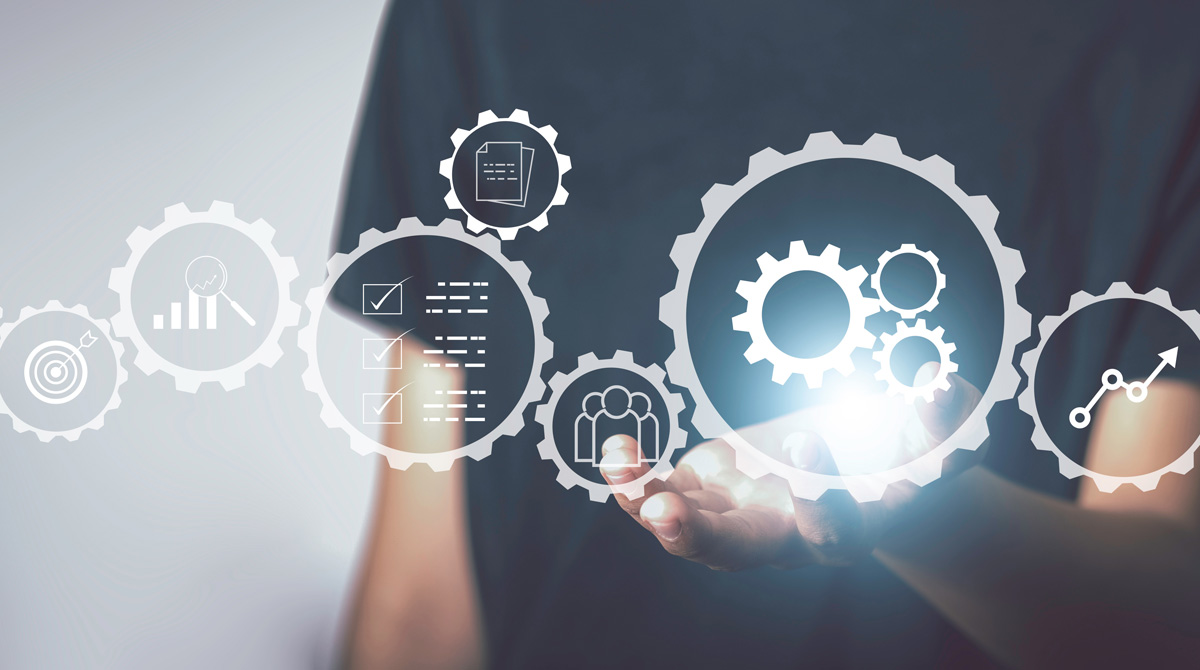 Compliance is the set of procedures and policies that guide employees to adhere to the regulations. In a field like debt collection, this is obviously a critical topic. Although compliance sounds straightforward, it consists of several areas that present unique challenges for collections agencies. An effective compliance program is, therefore, invaluable to any debt recovery agency, as it helps identify those challenges and provides solutions to address them, and in doing so, protects the reputation of the business.
In this article, we've collected 6 key areas of effective compliance. Read on to find out how a better compliance program can benefit collection specialists.
» Risk Assessment
An effective compliance program starts with a risk assessment. Once you have identified the risks inherent in your business and your activities, you will be able to develop strategies to better manage these risks, which will also strengthen the compliance culture of your organization. A gap analysis can be helpful at this stage to know the current state of your compliance program as well as the target and desired state so that you have a clearer idea of how to implement compliance initiatives.
» Policy Management
Policy management means having an overview of changes to policies and procedures and ensuring that relevant team members are informed of them. While some documents don't need much attention, others must be updated frequently due to legislation or customer needs. Therefore, you need to have a system to get new or revised policies out to people and monitor whether they have read them. This will keep team members up to date with the laws and regulations affecting the organization, helping them to do their jobs better. Effective policy management also helps protect your reputation as it ensures that everyone is on board with the company's position.
» Training and Communication
At the heart of an effective compliance program are the people. Employee training is crucial in creating a compliance culture for your organization, as it helps to emphasize the accountability and responsibilities of teams. However, it's important that you provide agents with engaging and interactive training materials to help them stay motivated through the process. You also must be able to test their performance and get their feedback. Communicating with your debt collector agents and understanding which aspects of compliance they find challenging will help identify the areas to focus on to improve your training materials.
» Complaints Management
Complaints management is just as much about resolving individual complaints as identifying opportunities to make improvements to your operations. Your team will have to deal with customer complaints regularly, but some customers are more prone to complain than others. Group such complaints into clusters and add them to your training material, with the amount of time needed to resolve them. This will help team members better prepare for complaints and disputes while adhering to your compliance program.
» Oversight
After you have all the bits of compliance in place, the next step is reviewing whether your policies and procedures are followed in practice. A reputable collection agency should continuously monitor and audit its workforce to be able to respond to any allegation of misconduct. To protect your reputation as a business, you must keep track of these audit findings to identify common compliance concerns, reduce risks, and respond with corrective actions promptly.
» Digitalization
Advanced compliance software benefits any business but is especially invaluable in high-risk fields like debt collection. Digitalization and automation can help streamline your compliance efforts through continuous monitoring and reporting. As a result, you will have a better overview of your compliance objectives, assess risks and identify areas of improvement. Compliance software also helps better understand the training needs of your debt collection agents, so you can develop better training material that helps reach your compliance initiatives.
Finding A Compliant Debt Collection Agency Near Me
Compliance is a critical topic for the debt collection practice as it ensures that your organization and all your employees adhere to the complex regulations governing this field. An effective compliance program has several elements, such as managing risks, policies, and complaints, as well as employee training and monitoring. Digitalization can help streamline this process so that your debt collection agents are on board with your compliance initiatives. This way, you will be able to protect both your customers and business reputation from misconduct.
Coast to Coast Financial Solutions is a debt collection agency that has helped our clients recover unpaid debts for over 65 years. For us, compliance lies in the company culture, allowing us to work professionally to the highest quality standards we set for ourselves.
Coast to Coast Financial Solutions can help meet all your debt collection goals. For more information about our services, call our debt collection specialists today at 888.877.4700 or contact us online.