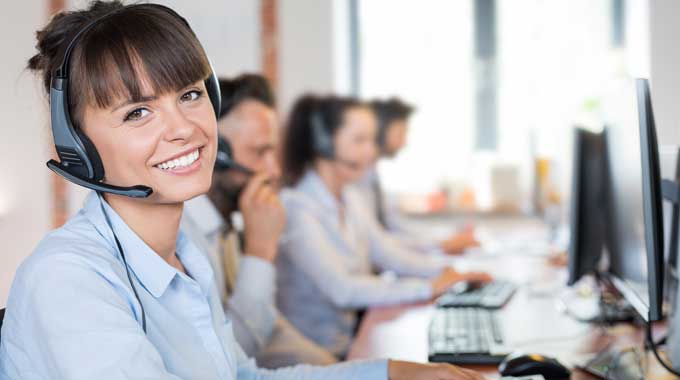 Debt collection can be stressful for both the debtor and the debt collector, and it often involves calls and emails that are unpleasant for both parties. However, learning a few best practices can help alleviate stress and make the process smoother. Ultimately, this will lead to successful debt collection!
In this article, our debt collection agency has put together tips for successful debt collection by phone and email. Read on to find out how better communication can help you achieve the desired results.
How to Collect Debt from Customers: Phone Calls
Any debt recovery agency can attest that the most effective way of collecting unpaid debt is by phone. But things can quickly go wrong if the customer is resistant and you end up acting unprofessionally. There are laws protecting customers from possible harassment on your part, so it is in your interest to remain polite and work together to find a solution. Here's how:
» Have the Facts on Hand
Be prepared for common excuses. You can write a list and include them in your scripts, along with your answers. In addition, have all the facts available, including the amount owed, products purchased, payment due dates, and other open invoices. You will want to be able to answer any excuses and any questions that arise and remind the customer that you are aware of their previous debts and payment history—this way, you can remain in control throughout the conversation.
» Speak Clearly and Professionally
Your tone, pitch, and pace can influence the conversation's outcome. Take time to practice, and learn to speak slower, make pauses, and smile when you talk. It's a method collections agencies use to sound confident and warm at the same time. You can even record yourself to listen to areas of improvement. While on the call, don't chew gum, eat or distract yourself by browsing the web. And don't forget to use polite phrases like 'please' and 'thank you,' which will help you come across as professional.
» Lead the Conversation
Take control by addressing the customer by name throughout the call; it's respectful and grabs their attention. To get their response, use silence. Silence is uncomfortable, so they're more inclined to fill it with information. Listen carefully and take notes, which will come in handy in the summary of the call or the follow-up. Most importantly, stay calm and don't give in to manipulations if it comes to that. Remind them that you're there to solve their problems.
» Show Some Flexibility
Debt is a stressful situation no one wants to be in. Try to be empathetic and find out more about the situation. Maybe there was an issue with a product or the service; maybe the customer didn't have money at the time. By showing interest in the root of the problem and expressing that you're there to find a solution, you're more likely to get a positive answer than forcing them into a payment plan they cannot commit to. At the same time, be clear that the matter is important and must be resolved promptly.
» Agree on Next Steps
Don't end the call while things are still up in the air; you must agree on the next steps before you hang up. The customer must commit to a solution, whether payment in full or partial payment. Be sure to summarize the results of the call, including the commitment on their part and the consequences of not meeting your expectations. Set a clear timeframe for when payment is expected, asking them to call on the day the check is mailed. This way, you will know immediately whether your expectations have been met, and you can follow up on the consequences if they do not pay.
How to Collect Debt from Customers: Email
While the phone is considered the most effective method of collecting debt, some customers might respond to email better. Email is also great for sending documents, reminders, and follow-ups. Communication via email is not inherently different from the phone, as you want to remain polite and clear. However, there are a few specifics to be aware of :
» Be Clear and Concise
Customers are unlikely to read long emails, so it's important to make your point in a clear and concise email. Don't make jokes or be nonchalant about the situation, as your tone can be difficult to interpret in email. Instead, use polite phrases and let them know how they can reach you to work out a solution. If writing is not your forte, you can use pre written templates and personalize them with the customer's details.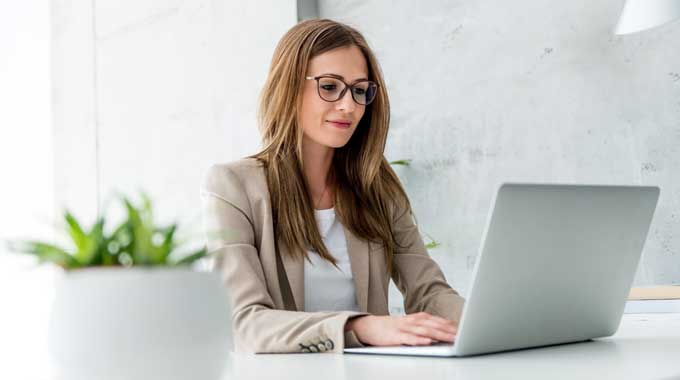 » Use a Short Subject Line
The subject line should be factual and clear, so the email is more likely to be opened. Avoid using off-topic "clickbait" subject lines: they may work if they don't end up in the spam folder, but they don't give the impression of dealing with a professional.
» Send to Whom it Concerns
Remember that email communication leaves a trail. Once you've finished writing the message and are ready to hit send, make sure that there is only one recipient: the customer. Disclosing information to parties against regulation can be grounds for a lawsuit in consumer collections!
Also Read: How to Know When It's Time to Hire a Debt Collection Agency
Finding a Professional Debt Collection Agency Near Me
The above best practices for phone and email will help you achieve better results in your debt recoveries. However, every customer is different, and few cases follow the same script. Successful debt collection, therefore, often comes down to experience. If you have little success in recovering your debts, it may be worthwhile to involve collection specialists with experience in dealing with various client cases.
Coast to Coast Financial Solutions is a debt collection agency serving multiple industries, helping our clients collect unpaid debt in a professional manner for over 65 years. Coast to Coast Financial Solutions can help you improve your debt collection communication strategies. Call us today at 888.877.4700 or contact us online to learn more about our debt recovery services.