The Debt Collection and Accounts Receivable Management Experts In Newbury Park, CA
Is your Newbury Park business struggling with debt collection? Past due accounts and issues with Accounts Receivable management can make debt recovery an uphill battle. Coast To Coast Financial Solutions is your local debt collection agency, providing cost-effective debt recovery solutions. Services are customized for each business because we understand that every organization is different.
With over 65 combined years of hands-on debt collection experience across industries, our senior management team offers all-encompassing debt recovery plans. Services include:
First and third party demand notices with custom SMS text messages
Live telephone calls with custom scripts
Credit reporting
Debtor payment options
Debt Collection Services In Newbury Park CA
At Coast to Coast Financial Solutions, we take pride in using time-tested collection letters and highly-trained staff to minimize past-due accounts for your Newbury Park business. Compliance and customer retention are taken seriously, and we communicate with your customers professionally. As trusted first-party and third-party partners, Coast to Coast Financial Solutions is the go-to Newbury Park collection agency.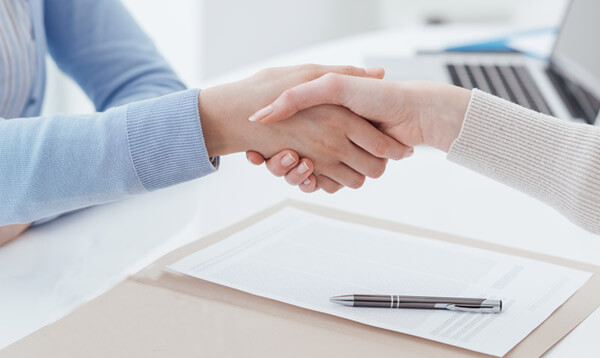 We pride ourselves on affordable value, with both flat fee and contingency fee options for debt recovery and A/R services. With the right debt collection partner, your business can increase profits and remain efficient.
First Party Programs | Outsourcing Debt Collection
Many business owners and executives recognize the benefits of working with customer service and Accounts Receivable manager. Still, they want all contact to take place in the name of their business.
Coast to Coast Financial Solutions has developed several first-party programs to meet your specific goals and requirements. With a first-party outsourcing debt recovery plan from Coast to Coast Financial Solutions, you receive individualized customer care from a source that you trust while maintaining an authoritative first impression for your company.
» Premier Newbury Park A/R Management
If you have a small business with fewer employees than a large scale company or corporation, you do not want to waste precious labor on in-house collections and debt recovery. By choosing a first-party outsourcing service, you save time and increase productivity for your business' daily operations.
» Custom Outsourcing & Services
Pick and choose the services that work best for your business. Whether your business needs to outsource routine customer retention tasks or debt collection efforts, Coast to Coast Financial Solutions offers the highest quality and most cost-effective debt recovery services in the industry. Popular outsourcing services include:
Welcome calls
Confirmation and verification calls
Payment reminder calls
Accounts receivable
Debt collection tasks
» Responder Training
Trusting another business to speak to your customers in your name is a big decision, and it's a responsibility that we take seriously. When it comes to first-party outsourcing for debt collection, you need a team you can trust with your business' established reputation.
Our agents receive substantial training on your business, industry, and any important information related to your goals before they ever speak to your past-due customers. Agents are supported with everything they need to exceed your expectations for quality assurance and customer service.
Go-To Newbury Park Contingency Collections
In addition to first-party outsourcing debt collections and flat-fee collection services, Coast to Coast Financial Solutions provides a full-service contingency collections fee program. This program can be implemented in combination with our flat fee program or as an alternative for your Newbury Park business.
Our contingency collections fee program and flat fee program work hand-in-hand to ensure the most effective payout process for your business. You can focus your time and energy on the daily operations of running and growing your business instead of your payment process. With the right debt collection agency, your long-term strategies and goals are closer in reach.
» Risk Management + Returns
Our Accounts Receivable contingency collections plan poses absolutely no financial risk to you–because you only pay us a percentage of what we collect. This ensures trust that our debt recovery agency will remain accountable and loyal to your business. By utilizing a percentage system, we guarantee that our professionals remain competitive and incentivized to collect the payments your business rightfully deserves.
» The Latest Technology for Savvy A/R Management
Certified and experienced professionals are only part of what you get when you partner with us. Coast to Coast Financial Solutions also ensures cutting-edge technology and innovative industry practices when managing Accounts Receivable and past due accounts. We model our approach according to relevant industry trends and business demands, including predictive dialing, automated messaging, web portal access, and skip tracing.
Newbury Park Debt Collection Agency for Every Industry
With Coast To Coast Financial Solutions, debt recovery, and Accounts Receivable management doesn't have to be a struggle. For more than 12 years, our financial professionals have worked with businesses locally and nationally across varying industries. We serve Newbury Park clients in the following industries and beyond!
» Newbury Park Commercial & B2B Debt Collection
In some cases, collecting payments from other businesses and commercial organizations can be more complicated than reaching individual customers. Requests and billing documents are routed through many departments, and legal services are often retainer to fight corporate battles. Our knowledgable team of debt collection agents understands the unique needs of B2B debt collection. Each account is handled with care to ensure that commercial relationships are not compromised.
» Newbury Park Waste Management Debt Collection
Waste management companies have clients stretching large regional areas. Debt collection efforts can detract time and attention away from serving your existing customers and growing your business. Our agents have expansive knowledge in the waste management industry, enabling them to work directly with past-due customers professionally and efficiently.
» Newbury Park Pest Control Debt Collection
Most pest control companies are too busy providing valuable services to worry about collecting past-due accounts. If debt recovery can help improve your profitability, let our trusted debt collection specialists take on the responsibility. Pest control debt collection services for Newbury Park businesses are affordable and customizable for your business needs.
» Newbury Park Lawn & Landscaping Services Debt Collection
Receive the money that rightfully belongs to your business for lawn and landscaping services in Newbury Park. With a team of experienced debt collection agents are your side, you can maintain customer relationships and protect the reputation of your business while collecting on past-due accounts. Choose to outsource the tasks that will make the most significant impact on your business with custom debt collection services.
» Newbury Park Security & Alarm System Companies Debt Collection
You protect others; let us protect your business. Security and alarm system companies in Newbury Park can ensure their business stays profitable with trusted debt recovery services. Whether you need help collecting past-due accounts for hardware, consultations, or monthly fees, our professional team of agents is ready to go to work on your behalf.
» Newbury Park Medical & Healthcare Debt Collection
It is not uncommon for medical and healthcare bills to go unpaid. If your business needs debt collection services to continue providing valuable medical help, Coast to Coast Financial Services is your answer. Our agents receive considerable training on your company and industry before speaking to past-due customers. You can trust that they protect customer information, comply with HIPAA laws, and communicate professionally.
» Newbury Park Insurance Debt Collection
Insurance companies, big or small, can only operate efficiently if accounts are paid on time and in full. If past-due accounts are weighing down your business and keeping you from providing top-notch services to your customers, debt collection services can help recoup yours loses. Our highly experienced debt recovery agents can focus on communicating with past-due customers while you focus on operating your business.
» Newbury Park Media Subscriptions Debt Collection
For media subscription companies, your focus is on providing high-quality content to your subscribers. Instead of spending your time chasing after past-due accounts, trust our team of experts to conduct debt recovery efforts for you. Customize your program to include only the outsourced services your business needs. Our agents are trained to work with your past-due customers while maintaining the reputation of your business.
» Newbury Park Telecommunications Debt Collection
If your Newbury Park business provides telecommunications services, debt collection may not be at the top of your priority list. Unfortunately, past-due accounts happen, and they can seriously detract from your business. Our debt collection team is trained to communicate clearly and professionally with your past-due customers to recover payments.
» Newbury Park Student Loan Debt Collection
Past-due accounts are standard for student loans and educational expenses. You can prevent unpaid accounts from ruining your business by trusting highly qualified debt collection specialists in Newbury Park. Our agents are trained on your company and industry to provide debt recovery services that meet your needs.
Looking for Debt Collection Experts in Newbury Park?
If you are searching for debt collection in Newbury Park, Coast to Coast Financial Solutions serves the community as a trusted debt recovery agency with a proven record of success. The professionals at Coast to Coast understand that collecting debts is essential to your bottom line. They respect your debtors while taking all of the necessary steps to recover the debt.
For Newbury Park debt collection, Coast to Coast is your local resource for debt recovery. They have experience serving a variety of industries whit first party and outsourcing debt collection. Contact Coast to Coast today to learn more about how they can help you recover the debt.
Call us Today 888.877.4700 or fill out the form above for Free Consultation!