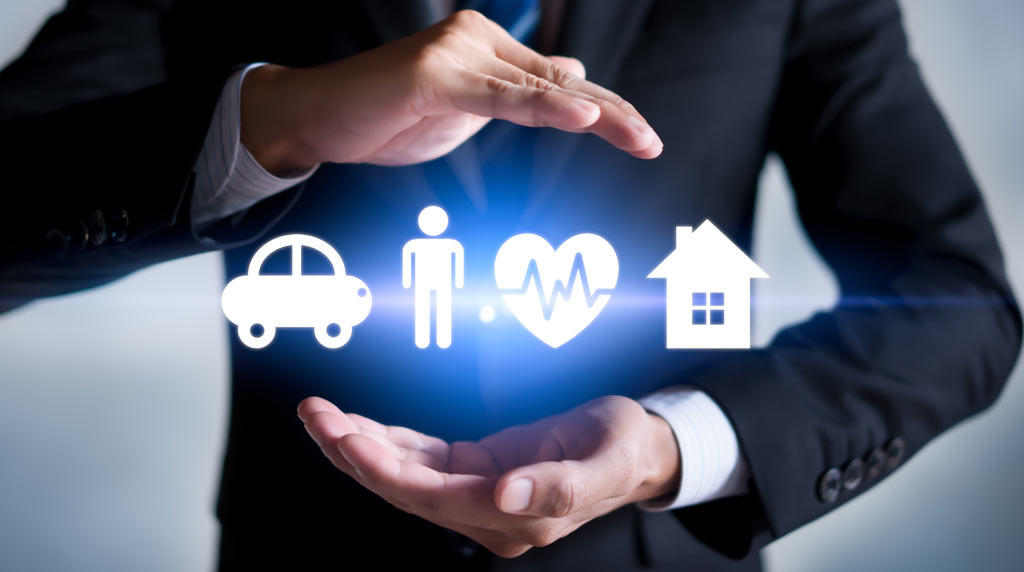 Debt Collection + AR Management Made Easy
Does your Woodland Hills business struggle with an overabundance of past due accounts and/or Accounts Receivable management as a whole? Lucky for you, Coast To Coast Financial Solutions is your local debt collection agency, remaining committed to custom, cost-effective debt recovery solutions–because we understand every business is different!
With over 65 years of hands-on debt collection experience across industries combined, our senior management team offers all-encompassing debt recovery plans, including but not limited to: first and third party demand notices with custom SMS text messages, live telephone calls with custom scripts, credit reporting, and debtor payment options.
Why work with us? Coast to Coast Financial Solutions is a private, minority-owned debt collection company, and we are not affiliated with any holding company. We have a proven track record of creating steady growth and profitability for our clients, which has led to a strong financial position while minimizing long-term debt in Woodland Hills and surrounding areas in Southern California such as:
Westlake Village
Thousand Oaks
Simi Valley
Ventura
Los Angeles
Debt recovery and Accounts Receivable management done right. At Coast To Coast Financial Solutions, compliance is a top priority. That's why we adhere to all state and federal laws, including but not limited to:
Fair Debt Collection Practices Act (FDCPA)
Health Insurance Portability & Accountability Act (HIPAA)
We are also active members with the following trusted affiliates:
California Association of Collectors (CAC)
American Collectors Association (ACA)
Commercial Law League of America (CLLA)
Southern California Minority Supplier Development Council (SCMSDC)
Save Your Woodland Hills Business Time & Money
At Coast to Coast Financial Solutions, we take pride in using time-tested collection letters and highly-trained staff to minimize the number of your business' past due accounts. We take compliance and customer retention seriously and communicate with your customers diplomatically and professionally as trusted first party and third party partners.
Also, our debt recovery and A/R services include both flat fee and contingency fee solutions. Both options are available at an affordable value, so your business can remain efficient while increasing its profits.
Our Valued Partners
Coast To Coast Financial Solutions is more than just a debt collection agency–we are a trustworthy financial partner for all of our clients. In turn, we associate with non-profit and industry organizations that aim to better all of our lives and livelihoods. Here are some of the companies we are proud to call our trusted affiliates!
National Waste & Recycling Association
The National Waste & Recycling Association is the foremost organization providing leadership, advocacy, research, education, and safety compliance for the waste and recycling industries. NWRA advocates at the federal, state, and local levels on all issues pertaining to providing safe, economically sustainable, and environmentally sound services to communities in all 50 states and the District of Columbia.
For more information about how innovation in the waste and recycling industry is helping solve today's environmental challenges, visit www.wasterecycling.org.
AMCS Resource Technology
AMCS is the Waste and Recycling industry's only integrated and scalable platform that gives companies a 360-degree view into their business' resource management to increase overall revenue.
Association of Credit and Collection Professionals
ACA International, the Association of Credit and Collection Professionals, is a comprehensive, knowledge-based resource for success in the credit and debt collection industry. Founded in 1939, ACA brings together more than 5,000 members worldwide, including third-party collection agencies, asset buyers, attorneys, creditors, and vendor affiliates. The association establishes ethical standards, produces a wide variety of products, services and publications, and articulates the value of the credit and collection industry to businesses, policymakers, and consumers.
California Association of Collectors
Since 1917, the California Association of Collectors has served and protected the interests of the debt collection industry at large. CAC is pledged to promote, stimulate, increase, and improve the educational, social, economic, and ethical welfare of the California collection industry and the public which it serves while applying the collective knowledge and experience of its members toward maintaining an ethical standard of debt collection and Accounts Receivable service.
Southern California Minority Supplier Development Council
The SCMSDC (Southern California Minority Supplier Development Council, Inc.), an affiliate regional council of NMSDC (National Minority Supplier Development Council, Inc.), is the largest nonprofit minority business advocacy organization in Southern California, serving nearly 1,700 minority business enterprises and 200 corporate members throughout 13 counties. SCMSDC seeks to support and develop minority owned businesses just like us throughout the state!
Meet Our Debt Collection & Accounts Receivable Experts
At Coast To Coast Financial Solutions, we understand that quality debt recovery and Accounts Receivable services start with certified and experienced staff. Meet your financial partner professionals!
Christopher Sutton, President/CEO
John Mastro, Chief Operating Officer
Victor Reyes, Director/IT Operations
Scott Vroman, Director/Call Center & Forwarding
Quetzalli Herrera, Director/Client Services
Johanna Duarte, Coordinator/Forwarding & Licensing
Danielle Tyler, Client Services Administrator
First Party Programs | Outsourcing Your Debt Collection Services
Many business owners and executives recognize the benefits of working with a customer service and Accounts Receivable manager but want to have all contact take place in the name of their business. Coast to Coast Financial Solutions has developed a number of first-party programs to meet these particular goals and requirements. With a first party outsourcing debt recovery plan from Coast to Coast Financial Solutions, you will receive individualized customer care from a source that you can completely trust while maintaining an authoritative first impression for your company.
The Benefits Of Woodland Hills A/R Management
If you have a smaller business with fewer employees than a large scale company or corporation, then you do not want to waste precious labor on in-house collections and debt recovery. By choosing a first party outsourcing service, you will create more time and productivity for your business' daily operations.
Custom Outsourcing & Services
Pick and choose the services that will free up your team's schedule and workload. Whether your business just needs to outsource welcome calls, confirmation/verification calls, payment reminder calls, or any other routine customer retention, Accounts Receivable, or debt collections tasks, Coast To Coast Financial Solutions is proud to offer the highest quality and most cost-effective debt recovery services in the industry.
Responder Training
Trusting another business to speak to your customers in your name is a big decision, and it's a responsibility that we take seriously. We understand that first party outsourcing debt collections means that you need a team that you can trust with your business' established reputation. Before our agents ever speak to your past due customers, they receive substantial training on your business, the industry you work in, and the information they'll need to exceed your expectations for quality assurance and customer service.
Third-Party Programs | Flat Fee Debt Collections
With flat fee debt collection services, you and your Woodland Hills business can increase its cash flow while retaining valuable vendors and/or customers. Because sending accounts to a collection agency is seen as expensive, many companies wait as long as possible before doing so. More often than not, most businesses have their own staff handle the accounts. Although this approach may provide a temporary solution, there are major trade-offs and risks involved, such as taking time away from your business' core priorities and other important initiatives while creating potential compliance issues.
Cost-Effective Solutions
Our flat fee collections programs offer the best value in the entire industry. We don't just send a letter and call it a day–we include live phone calls from highly trained Accounts Receivable professionals as well as optional credit reporting to all three consumer credit reporting bureaus. You can rest assured that we direct all payments back to your business, so you don't have to wait to get your money. Coast to Coast's. This debt recovery method is designed to maximize your recovery at the lowest possible cost-per-dollar. Rather than charging up to 50% of the funds collected, like many other debt collection agencies do, we create a custom, structured program for your business based on a low per-account fee. Not only does this maximize returns, it also guarantees that every single past due account receives consistent, quality treatment. Also, you can see all information related to your collections accounts at any time by using our data processing technology and account placement tool.
Reap The Returns
We designed our flat fee and third-party debt recovery programs with the goal that they'll be a "no-brainer" for any business. We've spent the last decade working closely with our clients to develop solutions that redefine Accounts Receivable management, and we've been recognized for our efforts in Forbes Magazine as one of the top 10 collection agencies in the United States. Business owners retain complete control of each account at all times with options such as live telephone calls with custom scripts of your choosing. You design the program in consultation with our experts and are able to monitor the progress of each account in detail, at your convenience, via our comprehensive audit web portal.
Increased Cash Flo
We've designed our flat fee collections services with both effectiveness and affordability in mind. These plans charge a low, fixed rate of less than $10 per account on average with the fee remaining consistent regardless of the account's balance, so there's no reason to rule out large accounts. That's equivalent to a contingency fee of less than 5% on average. In other words, it's just a fraction of the cost to send your business' accounts to a traditional debt collection agency where fees and rates typically average between 30% and 50% of collected debts.
Higher Recovery Rates
At Coast To Coast Financial Solutions, we are proud to recover an average of 62% on consumer accounts and 42% on commercial accounts. Our flat fee collections plans will prove to be a valuable resource for increasing profits and returns while also maintaining vendor relationships and customer retention.
Woodland Hills Contingency Collections
In Addition to Our First Party Outsourcing Debt Collections and Flat Fee Collection Services, Coast to Coast Financial Solutions provides a full-service contingency collections fee program that can be implemented either as an alternative to or in combination with our flat fee program. Both of these programs can work hand in hand to ensure that your business gets the most effective payout process possible. You will no longer have to concern yourself with the payment process. Instead you can focus your time and energy on daily operations and growing your business with long-term strategies and improvements.
Zero Risk, Infinite Returns
Our Accounts Receivable contingency collections plan poses absolutely no financial risk to you–because you only pay us a percentage of what we collect. This ensures trust that our debt recovery agency will remain both accountable and loyal to your business. By utilizing a percentage system, we ensure that our professionals remain competitive and incentivized to collect payments that your business rightfully deserves.
The Latest Technology For Savvy A/R Management
However, certified and experienced professionals are only part of what you get when you partner with us. Coast to Coast Financial Solutions will also ensure cutting-edge technology and innovative industry practices when managing Accounts Receivable and past due accounts. We model our approach according to relevant industry trends and business demands, including but not limited to: predictive dialing, automated messaging, web portal access, and skip tracing.
Woodland Hills Debt Collection Industries
With Coast To Coast Financial Solutions, debt recovery and Accounts Receivable management doesn't have to be a drag. For over 12 years, our financial professionals have worked with businesses locally and nationally across varying industries. We serve clients in the following industries and beyond!
Commercial & B2B
Telecommunications
Miscellaneous Industries
Innovative Debt Collection & A/R Management In Woodland Hills
Are you still wondering if Coast To Coast Financial Solutions is the right debt collection agency for your Woodland Hills business? Don't hesitate to contact our team directly for any inquiries regarding our debt recovery solutions and how we can increase your business' profits and returns. Send us a message here according to your business' industry and needs or call us today at 888.877.4700.

Call us Today 888.877.4700 or fill out the form above for Free Consultation!