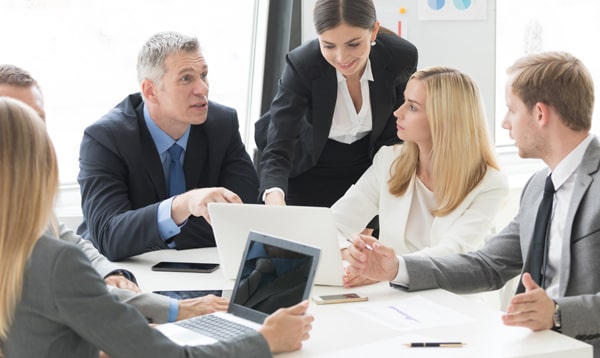 Chasing debts is an unpleasant reality for most Northridge business owners. It does not just drain the business owner's peace of mind, but it also interferes with normal business operations. If you are struggling with this problem, Coast to Coast Financial Solutions (C2CFS)– a highly reputed Northridge debt collection agency– has the help you need.
Picture this. Rather than wasting valuable time tracking delinquent accounts and making endless collection calls, a trusted and reliable debt recovery agency takes up the mantle, allowing you to focus on what you do best – nurturing your business. That is the impeccable experience you get by outsourcing your debt collection efforts to C2CFS.
C2CFS has debt recovery experts with extensive experience and a trusted reputation for helping Northridge businesses manage their debt collections proactively. Our ultimate goal is to help you restore and maintain a positive cash flow in your business. Hence, you get the resources to cater to your business expenses and venture into other profit-generating avenues.
We bring 65 years of debt recovery experience and guarantee that our Northridge debt collection solutions customized to your needs will help optimize your recoveries at the shortest time and lowest cost possible.
The Accredited Northridge Debt Collection and AR Management Pros
Perhaps, you have witnessed businesses in Northridge sink because of unpaid bills. You certainly do not wish this outcome for your company. Qualified debt recovery experts, like ourselves, C2CFS can help maintain positive cash flow all year round by managing your collections professionally while complying with federal and local laws.
Partnering with C2CFS for Northridge debt recovery, you get the peace of mind to focus on your business' and life's core matters knowing that experts are handling your outstanding and delinquent accounts. But we also realize that each business is unique, which is why we offer custom solutions to companies across all industries in Northridge and beyond.
Our commitment to 100% customer satisfaction also manifests in our all-inclusive debt recovery services. They include first, second, and third demand letters, custom live telephone calls, debtor payment options, credit reporting, etc.
That is not all.
As a trusted debt collection agency in Northridge, Coast to Coast Financial Solutions fully complies with California's regulations for debt recovery. Just to mention a few, the laws include:
The Fair Credit Reporting Act (FCRA)
The Fair Debt Collection Practices Act (FDCPR)
Health Insurance Portability and Accountability Act (HIPAA)
Also, we are proud to be a member of and accredited by the following industry organizations:
The American Collectors Association (ACA)
The California Collectors Association (CAC)
The Southern California Minority Supplier Development Minority Council (SCMSDMC)
The Commercial Law League of America (CLLA)
C2CFS' Northridge Debt Collection Solutions
There are several benefits to picking C2CFS as your Northridge collection agency. Among them is the choice to pick the best from a larger pool of debt recovery options.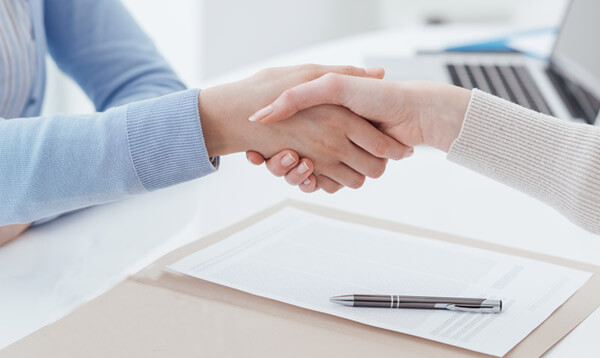 Our collection services in Northbridge include:
» Debt Collection Services
Our full-suite debt recovery solutions are designed to help you convert your account receivables and outstanding accounts as possible into money and capital. With our commitment to our client's success, we have garnered over $1.3 billion in recovered debts.
We are not here to destroy the relationship between you and your delinquent customers. We understand that pursuing debts while maintaining positive relationships with creditors is pretty challenging for most business owners. You can trust our experience to approach your delinquent customers tactfully and encourage quick responses from them.
By harnessing collection techniques like custom phone calls, skip tracing, and credit monitoring, we guarantee an unique, comprehensive, and law-compliant approach to recovering most, if not all, your debts.
» Third-Party + Flat Fee Collections
We understand your reasons for tightening your financial belts. Times are hard, and hiring a debt recovery agency may seem like another costly venture. But we have good news for you. We offer a third party + flat fee collection plan designed with affordability and effectiveness in mind.
We charge an average fee of $10 per account, regardless of the amount of debts collected – no commissions nor hidden fees. In comparison, our fee is just a fraction of the contingency fees typical debt collection agencies charge. That is how we ensure you have enough capital to invest in other ventures.
Additionally, we have a comprehensive online audit portal where you can monitor each account's progress whenever you like.
» Contingency Collection
Contingency collection is a low-risk supplementary or alternative to our flat fee collection program, where we charge a percentage of the dollar amount we recover. Also, we offer a policy that you do not pay us a dime if we fail to collect any amount. This guarantees that we will put the time and effort into getting the results you want while treating each conversation around your debts with utmost professionalism. The powerful negotiation techniques in our arsenal are sure to optimize payments.
Something else that you will love about working with C2CFS is that you get a check from us, rather than wasting your time processing several payments from your debtors. The approach also sets you free from exorbitant card processing fees synonymous with multiple payments.
» Legal Account Receivable Collections
Collection processes are not always seamless as you would expect. Sometimes, even the most experienced debt recovery agency fails to resolve delinquent accounts, often due to uncooperative creditors. Our legal account receivable collection program comes into the picture here.
Following your consent, we engage a local attorney to guide you through the best options for unpaid invoices. You can pursue collaborative methods or litigation.
Our obvious recommendation is collaborative negotiation. But should this option fail, litigation becomes your best alternative. We collaborate with experienced attorneys with a proven record of success with debt settlement cases.
Benefits of Northridge Flat Fee Debt Collection
» Cost-Effective Recovery
You do not have to break the bank to afford top-caliber Northridge debt collection services. Our flat-fee collection program helps keep recovery costs low, giving you the best possible value for your investment. The rate is usually a fraction of the 20-40% fees charged by typical collection agencies.
» Increased Cash Flow
Combining affordability and effectiveness, our flat fee program helps increase your cash flow. We keep our fees as minimal as possible, regardless of the amount of debts we recover for each account. That's how we help our clients keep more money in their pockets. Another bonus is that we credit payments directly to your account- say goodbye to delays.
» Better Recovery Rates
There are several reasons why Forbes Magazine ranks C2CFS among the top 10 debt collection agencies in the US. Among them is our impeccable recovery rates. On average, we recover over 60% on individual accounts and 42% on commercial accounts. Yet, we do not just focus on collecting debts. We leverage professional, legitimate, and tactful recovery techniques that ensure long-term relationships with your customers.
Industries We Serve in Northridge
At Coast to Coast Financial Solutions, we pride ourselves on offering debt collection services to a plethora of industries in Northridge, CA, including but not limited to:
Real estate agencies
Property management firms
Insurance companies
Healthcare providers
Pest control
Landscaping
Telecommunication companies
Municipal government entities
Maximize Your Cash Flow with C2CFS' Northridge Debt Collection Services
The longer you tolerate delinquent customers, the harder it becomes to get paid. It is in your best interest to partner with a Northridge collection agency committed to maximizing your cash flow using proven and legitimated debt recovery techniques.
Coast to Coast Financial Solutions offers a unique combination of experience, dedication, fantastic team, competitive rates, and superb customer service, all geared to producing superior results for our customers.
Do you wish to know how our Northridge debt collection services can help elevate your revenues? Contact us today at 888-877-4700 or complete our online form.
Call us Today 888.877.4700 or fill out the form above for Free Consultation!