Steady revenue is what keeps your business going. You work hard to provide products and services that help your clients in business and life. But what do you do when customers do not pay like they are supposed to?
It can be extremely frustrating as a business owner to find delinquent accounts or missed payments. You may be left wondering what your options are to collect these outstanding funds. When it comes to debt collection, businesses have a few options. However, partnering with a debt collection agency is often the best solution.
What do debt collection agencies do?
When you think of debt collection, you may think of harassing phone calls or threatening letters. Unfortunately, some less than reputable debt companies and debt buyers take these tactics when collecting unpaid funds. The good news is that debt collection agencies exist that treat your debtors professionally and recover an incredible amount of lost payments through legitimate methods.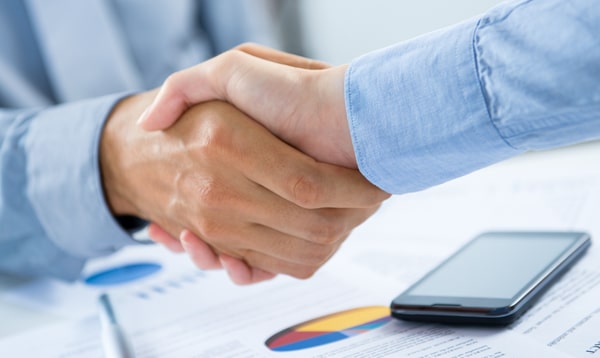 Most debt collection agencies offer standard services to retrieve debt from delinquent accounts. Services include sending formal demand letters, making phone calls, and sending emails to debtors. Top-notch companies will go above and beyond to help you recover debt while maintaining your brand image.
You can choose to outsource your debt collection to an agency that offers first-party debt collection services. The agency will act as an employee for your business to maintain brand image and customer relationships. This method is often the fastest and most professional way to recover debt.
Who needs a debt collection agency?
Employing a debt collection agency can be very beneficial for your business. Any business that must keep up with billing and receiving payments likely has some outstanding accounts. A few missed payments here, and there may not seem like a big deal, but over time, this money can add up.
You probably do not have time to chase after unpaid accounts. Keeping up with your core operations takes up all of the bandwidth for your day to day responsibilities. Partnering with a debt collection agency allows you to recover the debt without taking your focus away from your business.
A debt collection agency can offer an excellent resource for contingency collections. You can pay a small retainer fee and have a debt recovery agency ready to help whenever you need them. Also, you can outsource your accounts receivable collections. A debt collection agency can help you manage clients that cannot or will not pay.
There are a variety of businesses that may find themselves in need of debt collection services.
B2B Companies
Insurance Companies
Lawn Services
Legal Services
Medical or Healthcare Companies
Media Subscription Services
Pest Control Services
Security or Alarm Companies
Telecommunications Companies
Waste Management Services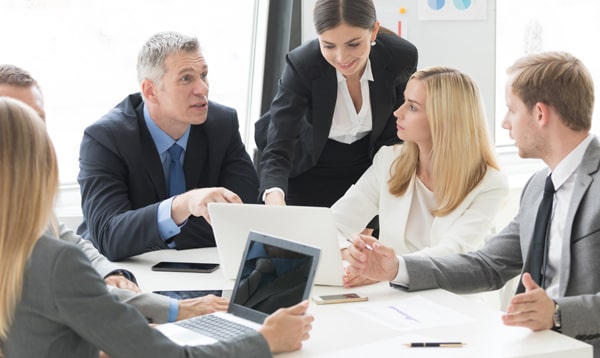 Mostly any business that has clients may find themselves in need of a debt collection agency. Anytime you are faced with clients that will not pay; you can save a considerable amount of time and effort by outsourcing debt collection.
The following circumstances may require the help of a debt collection agency:
New customers who do not have a payment history and do not respond to your attempt to collect payment
A customer does not follow through with an agreed-upon payment plan
A customer who denies the responsibility for their debt
A customer who makes unfair complaints about your business to avoid payment
A customer who has a history of failing to pay
How do you find a debt collection agency?
There are a lot of options, making the process of choosing a debt collection agency more difficult. The most important thing to look for in a debt collection agency is reputation. While you should compare the services each company offers, a company's reputation is crucial.
The laws surrounding debt collection are relatively strict. You need to trust that your collection agency can provide debt collection services without breaking any of these laws. Also, you want to partner with a debt recovery agency that will treat your debtors with respect.
Spend time talking with the agency to get a feel for how they treat their customers. You can also read reviews about their services from other clients to learn more about their services. Make sure that the proper treatment of debtors included in your service agreement and that you establish the guidelines for communicating with debtors respectfully.
Next, make sure that the agency can serve your type of business. Ask for previous work history to get an idea for the industries a debt collection agency can help. If you have a clear idea of your debt collection needs, let the potential agency know. It is essential to ensure that the company can meet the unique needs of your business.
You should also check that the company is licensed or bonded in your state if that is required. Visit the agency to learn more about them and have them walk you through their process of handling delinquent accounts. You can also ask for proof of their results, including the percentage of the debt they have collected.
Debt Collection in Simi Valley
If you are searching for debt collection in Simi Valley, Coast to Coast Financial Solutions serves the community as a trusted debt recovery agency with a proven record of success. The professionals at Coast to Coast understand that collecting debts is essential to your bottom line. They respect your debtors while taking all of the necessary steps to recover the debt.
For Simi Valley debt collection, Coast to Coast is your local resource for debt recovery. They have experience serving a variety of industries whit first party and outsourcing debt collection. Contact Coast to Coast today to learn more about how they can help you recover the debt.
Call us Today 888.877.4700 or fill out the form above for Free Consultation!