Is following up on debts draining your soul? Is chasing after unpaid invoices interfering with your business in Ventura? Here's your home to debt recovery solutions.
Unpaid bills are detrimental to your peace of mind and your business's regular operation. They hinder you from performing your managerial duties or serving your existing clients optimally. But imagine how relieving it could be if a trusted and reliable Ventura debt collection agency takes the burden of chasing down delinquent customers off your shoulders, letting you focus on nurturing your business.
At Coast to Coast Financial Solutions (C2CFSI), you meet professionals with the experience and trusted reputation of helping Ventura business owners address their cash flow issues by managing their debt collections proactively. We can help you too!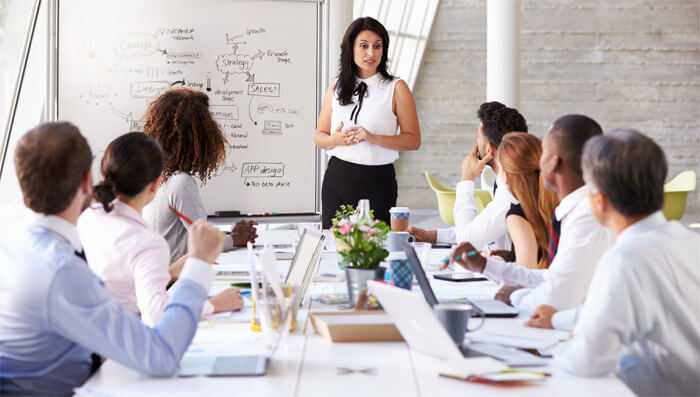 Rather than spending endless time tracking your accounts and processing collection calls, you focus on your business as reliable professionals take on debt recovery hassles. With over 65-year debt recovery experience across several industries, Coast to Coast Financial Solutions offers custom, flawless collection solutions geared to optimize your recoveries at the lowest cost and shortest time possible.
The Ventura Accredited Debt Collection & AR Management Experts
In over six decades in business, Coast to Coast Financial Solutions has witnessed numerous companies in Los Angeles sink because their customer wouldn't or never intended to pay debts. Working with qualified collection experts who will manage your collections professionally and comply with federal and local regulations is critical to keeping your cash flow positive.
By partnering with us, you get the comfort of attending to your business's core business matters knowing that professionals are handling your outstanding and delinquent accounts.
Cognizant that each business is unique, we thrive in offering custom, cost-effective solutions to businesses across all sectors in Ventura and beyond. And in our commitment to customer satisfaction, we provide all-inclusive debt recovery plans encompassing first and third demand notices, custom live telephone calls, debtor payment options, credit reporting, etc.
As a leading debt collection agency in Ventura, Coast to Coast Financial Solutions agency is conversant and compliant with laws governing debt recovery in California, including the following:
» The Fair Credit Reporting Act(FCRA)
» The Fair Debt Collection Practices Act(FDCPR)
» Health Insurance Portability and Accountability Act(HIPAA)-unique to medical debts
We are a proud member of the following industry organizations:
» The American Collectors Association(ACA)
» The California Collectors Association(CAC)
» The Southern California Minority Supplier Development Minority Council(SCMSDMC)
» The Commercial Law League of America(CLLA)
Our Ventura Debt Collection Solutions
There are numerous reasons to choose C2CFS as your Ventura debt collection agency. Among them is that we offer you a larger pool of debt recovery options from which you can pick a solution that best fits your business needs. These solutions include:
Ventura Debt Collection Services
Convert account receivables and outstanding accounts into money and capital with our full suite debt recovery solutions. It's with the commitment to seeing businesses get on track that Coast to Coast Financial Solutions has raked over $1.3 billion in recovered debts.
At our Ventura debt recovery agency, we understand that optimizing revenues from account receivables while maintaining customer-client relationships is a daunting prospect for most Ventura business owners. Over the years, we've gained experience in tactfully approaching customers with debts and triggering quick responses. By leveraging custom phone calls, credit monitoring, skip tracing, and other techniques, we guarantee you a unique, thorough, and legally-compliant approach to recovering your debts maximally.
Ventura Third-Party Collection + Flat Fee Collections
As Ventura businesses look for ways to tighten their financial belts, hiring a debt collection agency may seem like an expensive venture for most entrepreneurs. Our flat fee collection plan was designed with affordability and effectiveness in mind, with the end goal of breathing new life into our clients' bottom line.
In this program, we charge an average fee of $10 per account, regardless of the dollar amount collected. There are no commissions and hidden fees. This is just a fraction of the contingency fees charged by traditional debt recovery agencies, ensuring that you have extra income to invest in other ventures. Using our comprehensive online audit portal, you can monitor each account's progress, anytime and anywhere.
Additionally, we strive to do everything possible to minimize delays, including directing the payments to you.
Ventura Contingency Collections
Our full-service contingency debt collection serves as a supplementary or alternative solution to our flat fee collection program. It's a low-risk solution where you pay us a percentage of the debt we collect, and you don't pay us anything should we fail to collect any amount. Therefore, you can trust that we will put the time and effort to deliver the desired results. We strive to make each conversation around your debts professional, applying several negotiation disciples to optimize payments.
Something else about this program is that you process a check from us, rather than wasting your valuable time processing each payment from your debtors. By including payment processing in our contingency plan, you can rest assured that you are free from unreasonable card processing fees associated with managing several payments.
Ventura Legal Accounts Receivable Collections
Debt collection processes are not always flawless. Sometimes even the best debt recovery agency cannot resolve a pending payment because a customer is unable or unwilling to make payments. Our legal account receivable collection program applies to such situations.
Following your authorization, we can engage a local attorney to guide you on making sensible decisions, whether you wish to pursue litigation or collaborative methods of debt settlement. We usually recommend negotiation for debt settlements. But should collaborative methods fail, litigation is usually the best alternative. Trust our experience and collaboration with experienced and trusted legal experts to secure your pending payments.
Advantages of Ventura Flat Fee Debt Collection
Cost-Effective Recovery
You don't have to break your pockets for debt collection services in Ventura. Our flat fee debt collection program is designed to give clients the best possible value by keeping recovery costs low. The charges are usually a fraction of the cost you would incur by sending your business accounts to a typical collections agency where rates range between 20%-40% of the collected amount.
Increased Cash Flow
Designed with effectiveness and affordability in mind, Coast to Coast's flat fee solution is your best bet for elevating your cash flow from debt collection. Regardless of the number of debts we collect for each account, we keep our rates as minimal as possible to increase your returns. And the best part, you don't struggle with delays: we credit payments directly to your account.
Higher Recovery Rates
Recognized by Forbes Magazine as among the top 10 debt recovery agencies in the US, Coast to Coast Financial Solutions offers some of the region's best recovery rates. On average, we recover 42% on commercial accounts and 62% on individual accounts. We don't just focus on recovering debts. We deploy professional, legitimate, and tactful collection methods to ensure you maintain fantastic relationships with your customers.
Debt Collection Industries We Serve in Ventura
We pride in offering debt collection and account receivable management services to a broad range of industries, including but not limited to:
Maximize Your Cash Flow with C2CFC's Ventura Debt Collection Services
The longer you tolerate delinquency, the more complicated it becomes to get paid. Work with a reputed Ventura debt collection agency dedicated to optimizing your revenues using legitimate and proven debt recovery techniques.
At Coast to Coast Financial Solutions, we offer you an ideal combination of expertise, experience, competitive rates, and an excellent team committed to earning superior results. Contact us at 888-877-4700 or fill our online form to initiate a conversation about how we can help elevate your revenues with our Ventura debt recovery services.
Are you still wondering how your business can benefit from accounts receivable management and debt collection services?
Call us Today 888.877.4700 or fill out the form above for Free Consultation!