As a Thousand Oaks business, you do everything in your power to make buying and using your goods and services as easy as possible for your customers including extending them credit for those goods and services. However, while most of your customers pay their accounts on time, but not all do, and their financial problems soon become your problem. In that case, you need time, energy or money to chase down every valid account receivable trying to get your customers to pay up, which is why you need a Collection agency. If you are looking Debt Collection Agency in Thousand Oaks, you don't need to look anywhere else, Coast to Coast Financial Solutions to collect those accounts receivable for you easily.
C2CFSI – Thousand Oaks Collection Agency Specialists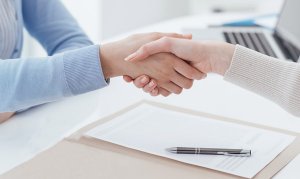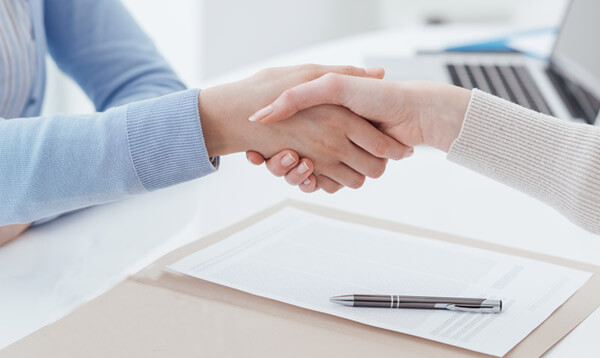 Here at Coast to Coast Financial Solutions or C2CFSI we are a Thousand Oaks collection agency specialists that can help you to turn your accounts receivable into actual working capital.
Here at C2CFSI, we exceed the industry average in collections, which means we can recover more of that money that is owed to you. All of our specialists are courteous and polite and highly motivated in on your behalf and work hard on behalf of your business. Our specialists are highly trained and continue to take part in ongoing training to ensure that they handle every account receivable properly and with the utmost respect so that your customers will want to continue to do business with you.
Why C2CFSI Should Be Your Thousand Oaks Collection Agency
There are several reasons why C2CFSI should be your Thousand Oaks Collection Agency including the fact that we have a number of different collection options so that we can provide you with the right collection services to meet your businesses specific needs. Here is a look at some of the different available collection options.
Debt Collection Services in Thousand Oaks
By hiring our debt collection agency to take care of those outstanding accounts receivables you can spend more time concentrating on your business and not on trying to collect those accounts receivable. When you leave that job to our C2CFSI Thousand Oaks debt collection agency you can rest assured that we are working hard to collect those debts and put more cash into your coffers.
First Party Collection / Outsourcing debt collection
First Party Collection / Outsourcing Debt Collection – Here at C2CFSI you can outsource your debt collection, while still having every contact with customers made in the name of your business. We have a number of first-party collection programs designed to meet the specific needs of your business making us the right choice to be your Thousand Oaks collection agency.
Third Party Collection / Flat Fee Collections
Third Party Collection / Flat Fee Collections – If you are looking to maximize the money you recover from those accounts receivables at the lowest possible cost per-dollar, then we offer you our third-party collection services for a flat fee. On average we can collect around 62% on consumer accounts and 42% on commercial accounts.
Contingency Collections
Contingency Collections – Not every collection plan works with every customer who has outstanding debts to your company, which is why we at C2CFSI offer contingency debt collection plans to help you get even more of the money that is owed to you. Our contingency debt collection plans pose no risk to you since we work for a percentage of the money we collect for you. If we don't collect on a debt, you don't pay for our service.
Legal Accounts Receivable Collections
Legal Accounts Receivable Collections – Our Thousand Oaks debt collection agency offers legal debt collection option that can provide you with effective answers to any financial issues you may have. We will work with skilled attorneys in the debtors local to make those collections simpler and easier.
Debt Collection Industries
As a full-service debt collection agency, Coast to Coast financial solutions serve all industries and can help collect any outstanding debt in Thousand Oaks, CA.
Commercial and B2B Collections
Healthcare debt collections
Medical / Healthcare Collections
Insurance Collections
READY TO COLLECT YOUR MONEY?
If you are looking for a new agency or replacing an existing agency then contact us about becoming your Thousand Oaks Collection Agency. Don't wait for another day. Here in Thousand Oaks, C2CFSI has been a trusted recovery solution for businesses from all different sectors. Our senior management team has been leading a highly trained team of collection experts for over 65 years to ensure that your recovery as much of that accounts receivable money as possible at an extremely low price.
Our debt collectors also serve Westlake Village, Agoura Hills, Camarillo, Moorpark, Los Angeles, Calabasas and Southern California.
Call us Today 888.877.4700 or fill out the form above for Free Consultation!