If your debt has been sent to collections, you already know that the process isn't fun. Not only will it impact your financial health, but it will also affect your credit score as well. It's not easy to deal with debt collectors. You will have to go jump through a lot of hoops if you do not know the procedure and your legal rights.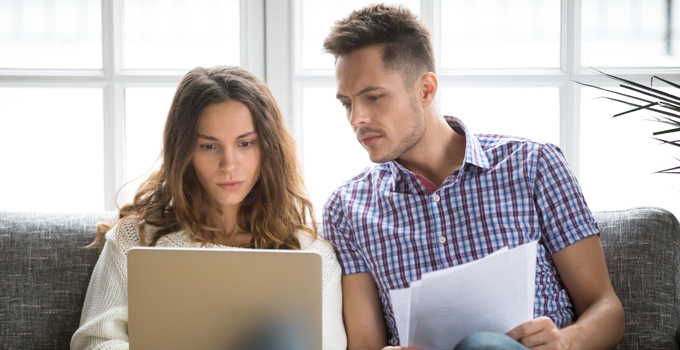 Once a debt goes to collections, your phone will start ringing constantly due to collectors seeking payment. At Coast To Coast Financial Solutions, our debt recovery services are here to help you when this happens. We know that some agencies can push the boundaries of law and use aggressive tactics to pressure you to make payments. However, you can protect your interests and stop the harassment just by following some legal procedures.
Needless to say, account recovery services and collection agencies ought to remain compliant when seeking out payments. However, if your debt has been sent to collections, you should inquire about all the possible options to minimize the risk. With savvy consultants on your side, you can handle the situation smartly. Collections cannot harass you if you know the legal boundaries of your circumstances. If you are looking for assistance when dealing with a debt collection agency, read the following tips to find out what steps to take to handle your debt accordingly.
What Exactly Happens When A Debt Goes to Collections?
A debt collector will collect your past due debts. There are different types of debt collectors such as a debt control agency, individuals, and even lawyers. They are hired by creditors to collect debts. A debt collection agency is a third party who collects the debt on behalf of the lender.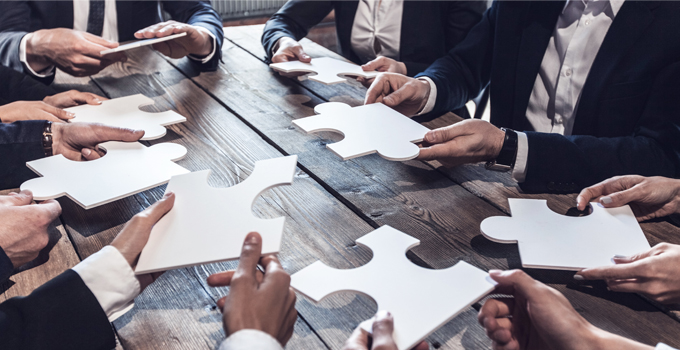 What Are The Possibilities?
When a debt goes to collections, a company or agency will adopt the following steps to get back money at the fastest possible time
Collection Letters:
Normally banks and credit card companies will make calls during the first 180 days to remind you regularly about your due debts. Once the 180-day period is over, they will write off your debt and then after a few months, they will hire a debt recovery agency to collect your past due amount. The collection agency will take care of collecting the debt and will try different attempts to receive payments. To start off, they will send you a letter stating that your debt has gone to collections and that you will need to make a payment to avoid legal complications.
Repeated Calls:
If you do not respond, a collection agency will keep sending letters and start calling you to remind you of your debt payment. At this stage, you still have the option to negotiate most of your debt collections to avoid legal complications.
Lawsuit:
If you do not negotiate or make payments, then account recovery agencies will have the option to file a lawsuit against you. Once they take legal action, you will get a legal notification and will be asked for a court appearance. You should never avoid such a summon and ought to show up on the given date. Otherwise, you will be legally responsible to pay the debt by default.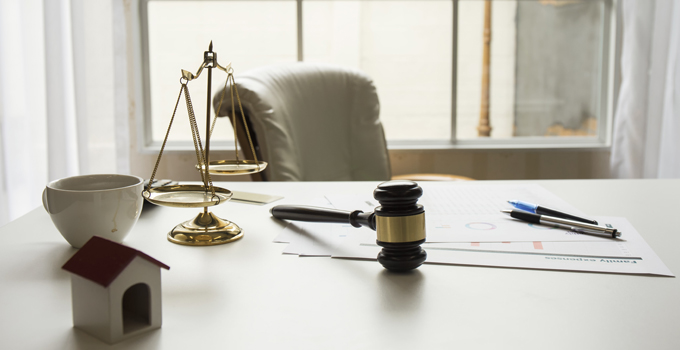 The Court Will Have The Final Decision:
The court will hear both parties before giving judgment. If the decision does not go in your favor, you might be accountable to pay all the additional expenses that include collection cost, interests, and even attorney fees.
When Does A Debt Go to Collection?
The process is complex and will vary depending on the debt type. A company or institution can send the debt to collections when it is past due. While some credit accounts are charged-off after six months, some wait for a bit longer. Thus, it is important for you to avoid such circumstances by trying to make payments before the six-month period ends to avoid further complications. Also, banks and credit cards are not obligated by law to notify you before sending your debt to collections. In the case of any confusion, you can communicate with your lender directly when you realize that you are having difficulties making monthly payments
What Are The Impacts of Debt Collections?
The major impact will be on your credit score. A debt collection will have a severe impact on your credit. With one single debt collection, your score can drop up to 80 points. Furthermore, your score will remain stunted, as collection items remain on your credit report for seven years.
With this in mind, it might seem like waiting 7 years for the debt collection to be removed from your credit report is a viable option. However, keep in mind that you can request a collection agency to remove the past due account upon receipt of a payment. By doing this, you will have to pay an agreed sum, and then the collection agency will remove the collection item from your credit report. However, you cannot expect this option early on during the initial months. A collection agency will only offer this during the closing period after nearly seven year. You can dispute the collection item with the bureau as well. If the agency does not respond within thirty days, the collection item will be removed from the score.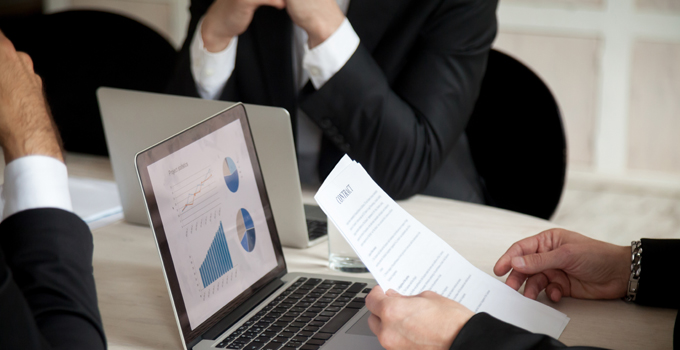 Is there Any Right to Protect Your Interest?
When your lender hands over your past due account to a debt control agency, this type of establishment is required to follow certain rules and regulations for collecting your debt. The FDCPA has imposed a lot of requirements on debt collectors to ensure the rights of consumers.
If the collector contacts by phone, then he/she is required to send a letter regarding the debt within five days. In the letter, you will find some basic account details with your consumer right to send information about your debt. You should exercise this right and send a certified letter to the collector. If the statute of limitation has not expired for your debt, you can get a little more time to gather funds and decide on a suitable monthly payment plan.
The FDCPA offers some other benefits to protect your interests. Some states have some strict rules for the collection process. There will be a limit for making calls. Collectors cannot call you before 8 am or after 9 pm. However, there could be an exception when the collectors have granted permission to call beyond these permissible hours.
You will also have the right to send a prohibition request and cease-and-desist letter to your collector to stop making calls to your workplace. The collectors are not allowed to threaten your public name, and they cannot impersonate law enforcement officers during their collection process.
If you find that your collectors are violating any of the above-mentioned rules, you will have the right to sue them for up to $1,000. When the violation is approaching the level of harassment, then you can file a lawsuit for a considerably higher amount. Therefore, it is important to understand your right to avoid harassment from collectors. Whenever you feel that a collector is not obeying rules, you should immediately contact your state attorney general's office to find a suitable solution.
What Can Help When Your Debt Goes to Collections
If the debt is not yours, take action immediately and write a letter to the collection agency within thirty days of their first attempt at contact. You should make everything clear in the letter by stating in writing that the debt is not yours, and they need to stop the collection activity. They will stop all the collection activities unless they have strong evidence to prove that the debt is in fact, yours.
In some cases, the collection agency might come across proof to claim their money. If you do not agree with them, and you know that the debt is not yours, then you should immediately complain to the Consumer Financial Protection Bureau (CFPB). Make sure that you have the required documentation to support your stance.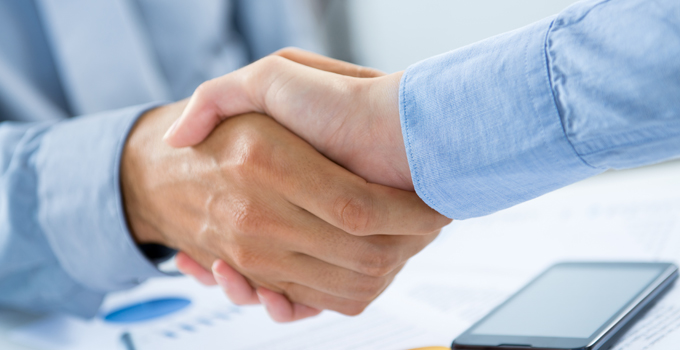 You can dispute the collection items with the credit bureau online via Experian, Equifax, and Transunion. You can easily make a dispute to challenge the collection agency. If the collection agency has the proof, they will nullify your dispute. However, if they do not respond within 30 days, then the item will be removed from your credit report, improving your overall credit score.
Take caution while interacting with accounts receivable agencies. The statute of limitations varies from state to state. Once the statute of limitation expires, you will be protected from legal actions. However, if you admit that the debt is yours on the phone, it will be enough to reset the statute and initiate the collections process. Therefore, it is important to be very careful while talking to debt control agencies. Even if you are outside of the statute, your collection agency still might try to sue you. In that case, you will need to be fully prepared to defend yourself in court. You can reaffirm the statute of limitations in your state. However, if you do not try to defend yourself, you can put yourself in legal trouble. However, you can also complain to the FTC. Debt collectors are not legally allowed to sue you in a time-barred debt.
Is There Any Way to Get Your Debts Out of Collections?
There are many ways to get out of collections. You can negotiate a payment plant, pay in full, or settle the debt for a lesser amount than your principal balance. If you settle the account for less than the principal amount, then it is going to damage your credit score significantly. The lenders will take it as a red flag and not consider your loan applications at least for a while. Thus, you should always take it as the last option.
However, not all methods are applicable to all types of debts. For example, you can resolve a mortgage issue by making the full payment, fees, and interests. You can work with a non-profit consumer credit counseling agency to drop the high-interest rates to the single digits.
For an old loan in which the statute of limitations has expired, you should take utmost care not to revive the statute. You should always avoid making payments to a time-barred debt. If you do so, it will restart the statute of the limitations and will offer an option for collectors to sue. You should never acknowledge that the loan is yours. This simple mistake can reset the statute of limitations and can bring a lot of hassles.
Once a debt goes to collection, you need to follow a stressful and tedious process to pay your debt. You should take all the preventive measures to avoid such a condition. It is important to understand your rights and limitations of the collection agency to take the right step avoid unnecessary hassles. If you are dealing with an uncooperative collection agency, you can hire an experienced attorney to represent you. These thoroughly experienced professionals can protect your interests in the best possible manner.
If you're a company or institution in need of outsourcing your debt collections due to high AR costs, call us here at Coast To Coast Financial Solutions (888) 877-4700 to learn more about the collections services we offer or visit https://c2cfsi.com/