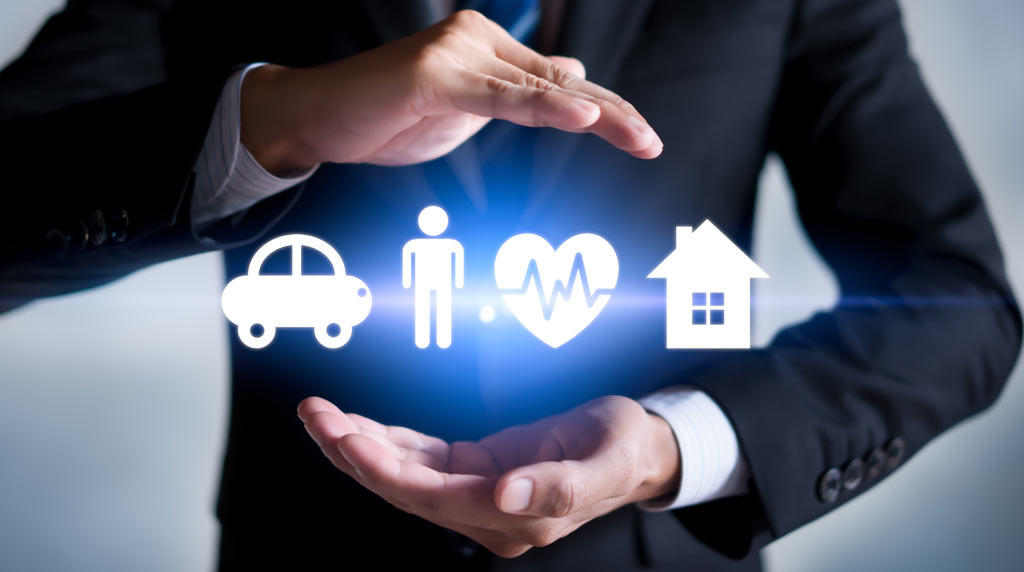 Go-To Debt Collection Services For Any Small Business
At Coast To Coast Financial Solutions, we believe in redefining Accounts Receivable Management. As a result of this guiding principle, we work closely with clients to not just collect past due payments, but also increase overall revenue and returns.
Are you a small business owner who is considering the help of an agency when it comes to collecting on outstanding invoices and debts? Our team at Coast To Coast Financial Solutions has compiled everything you need to know about choosing the right debt collection agency for your small business in this helpful guide. Let's get started!
How To Know Your Business Needs A Debt Collection Agency
The first question you might be asking is: "How do I know if my business could benefit from debt collection services?" If any of the following apply to you and your business, you might want to consider contacting a reputable debt collection agency to help you with past due payments and outstanding invoices.
Your business team is already overloaded with daily operations: At Coast To Coast Financial Solutions, we get it–your small business team is small and already busy. If A/R collections have been pushed to back burner due to overwhelming daily operations, you might want to consider outsourcing this important task to increase your bottom line.

You need to maintain an important business relationship or contact but still need to receive payment: If one or more of your most crucial vendors starts to fall behind on payments, it might be time to consult the help of a debt collection agency, so a third-party can collect the past due amount and you can continue

Your Accounting or A/R team is overwhelmed with increased accounts: If you're starting to see past due payments and invoices accumulate, it is time to act fast and partner up with a savvy agency that will help you collect the most amount without letting the debts sit unpaid for too long.

A past-due client or customer disappears completely: When you no longer have the means of contacting or communicating with a past due client or customer, a debt collection agency that specializes in tracking debtors will be able to save you time, money, and labor to find this person and bring their account up to date.

Your current team doesn't feel confident in up-to-date technology or debt collection laws: Compliance is crucial when it comes to collecting debts. If your small business team lacks the resources and/or knowledge to collect payments legally, you'll need to work with an agency who specializes in this heavily regulated field.
Choosing The Right Debt Collection Agency For Your Small Business
Once you've established that your small business is too busy to handle this often-overlooked aspect of A/R management and could truly gain returns and revenue by catching up on past due accounts, you will need to find a debt collection agency that you can trust.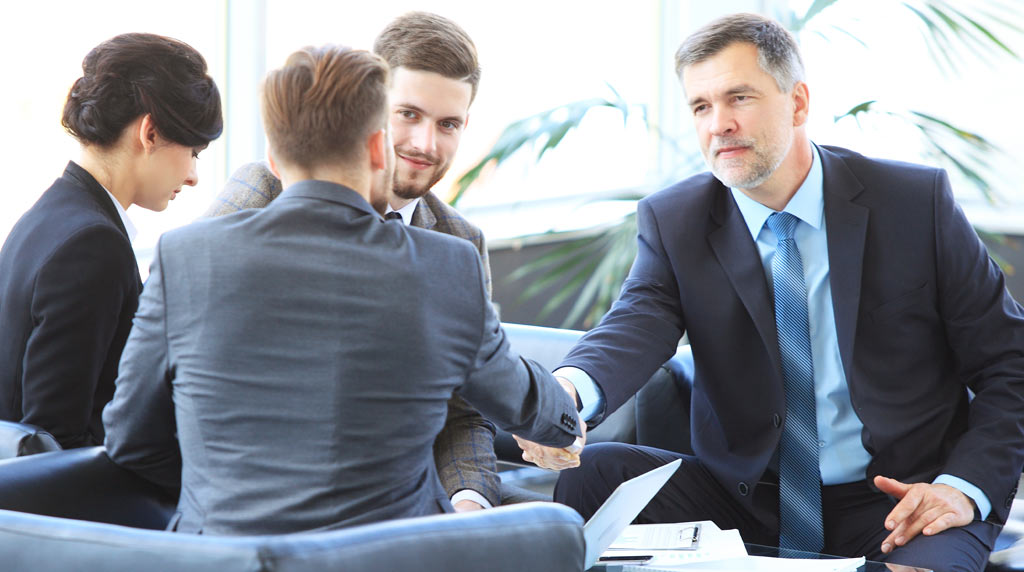 At Coast To Coast Financial Solutions, we recommend researching and interviewing multiple debt collection agencies before making a final decision. Here are some guidelines that can help you along the way:
Ask your potential agency how it tracks and locates debtors.
Ask the debt collection agency if you can see the script(s) they use.
Check an agency's online reviews before working with them.
Look into the debt collector's Better Business Bureau rating and record.
Be sure to check Consumer Affairs, a private company that rates debt collection agencies.
Check for any complaints against the agency via the Consumer Financial Protection Bureau.
Contact the Attorney General of your state to check on any past or current lawsuits against the debt collection agency.
Ensure that the agency is properly licensed and bonded.
Ask for recommendations from other business owners.
Find out if the agency has an ACA International membership.
Ask about the industries and types of businesses an agency has experience working with.
Reasons Why You Should Choose A Small Business Debt Collection Agency
Besides collecting past due payments that your business is rightfully owed, a professional debt collection team will save you time, money, and labor when it comes to the process of securing these payments.
Additionally, given their expertise, a debt collection agency will be able to respond quickly to new past due accounts, determine when a customer account belongs in collections, and also navigate all compliance issues to keep your business safe from any legal issues or lawsuits.
How To Know When A Customer Account Should Be In Collections:
A past due customer is no longer responsive to calls or emails regarding their outstanding payment(s) or invoice(s).
A customer puts off paying the past due amount and does not mention bringing the account to current billing status.
The customer has a track record of behind or late payments, and their account is never paid in full.
A customer has a reputation for neglecting payments with other companies.
Misconduct Outlined By The Fair Debt Collection Practices Act (FDCPA):
Contacting debtors at their place of employment after receiving verbal confirmation to cease that line of communication.
Using profanity or abusive language in the attempt of collecting a debt.
Threatening legal action or arrest.
Continuing to contact client after a cease and desist letter has been sent and received.
Mailing letters to past due customers/clients that are made to look like court documents.
Failing to submit verification or validation of a debt when it is requested.
6 Key Factors When Choosing A Debt Collection Agency For Your Small Business
We've already given you the insider tips and tricks you need when researching potential debt collection agencies for your small business. Here are some crucial factors for having the most successful experience when outsourcing your debt collection services.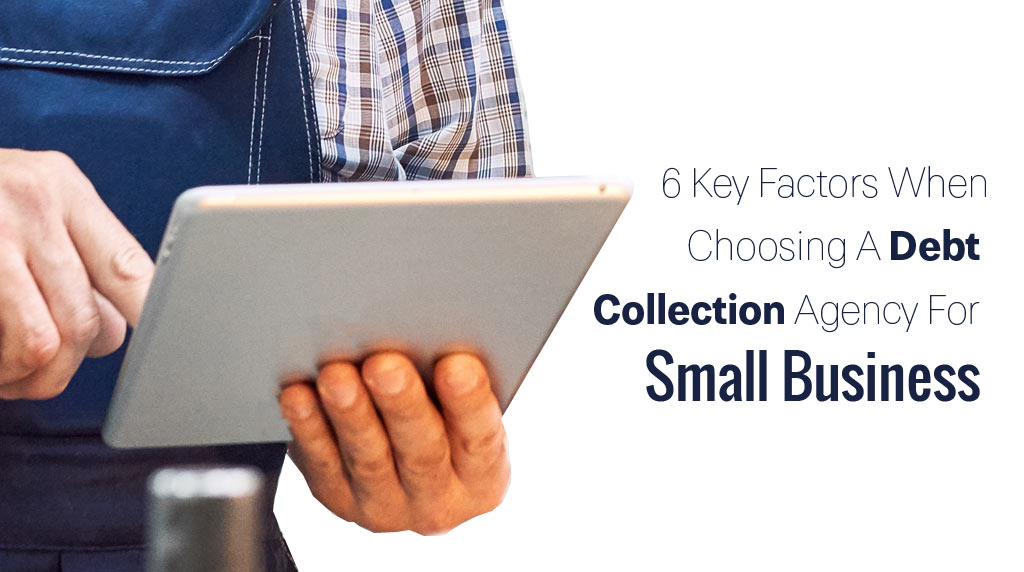 View debt collection services as an investment rather than an expense: Don't just choose a debt collection agency according to lowest collection rate. A low collection percentage can translate to a low recovery rate, which means significantly less returns and revenue for your business. Be sure to compare recovery rates in addition to fees and charges.

Look for an agency dedicated to customer service: From the get-go, ensure that your debt collection agency has a local or national call center. This will be the best way to offer quality services for you and payment options for your past due customers.

Find an agency that proves to be more than just a debt collector but also a savvy business partnership: Although your debt collection team should be incentivized to secure past due payments and invoices, they are also debt recovery experts who ought to be proactive in helping your business with its internal collection efforts. Be sure to ask about how to set-up payment reminders and screen potential clients for credit risks, as this will help prevent past due accounts in the long run.

Research the agency's history and reputation: Not only do you want an agency that's experienced in debt recovery, but also your particular industry. Be sure to ask for referrals and find out about the experience they had with the agency in question.

Confirm proper licensing for all applicable regional areas: Collection agency laws are administered according to state jurisdiction. If your small business works with local clients and customers, an in-state license will suffice. However, if your business works across state lines, you will need to verify that your debt collection agency is licensed accordingly.

Ensure that the agency is transparent and reporting is thorough: With any business partnership, it will be important for owners and executives to access pertinent information regarding your account at any time. Also, your debt collection agency should provide monthly statements that breakdown payments as well as recovery rates, so you can monitor your overall cash flow aptly.
Choosing The Best In Debt Collection
When it comes to debt recovery, Coast To Coast Financial Solutions are experts in collecting late payments on past due accounts as well as improving the overall efficiency of your Accounts Receivable management. With over 65 years of debt recovery experience combined, our financial team can guarantee the following certifications and compliance to aid in your business' overall return on investment (ROI):
Fair Debt Collection Practices Act (FDCPA)
Fair Credit Reporting Act (FCRA)
Health Insurance Portability & Accountability Act (HIPAA)
California Association of Collectors (CAC)
The American Collectors Association (ACA)
Commercial Law League of America (CLLA)
For more information about how to find the best debt recovery solutions for your small business contact us today at 888.877.4700.