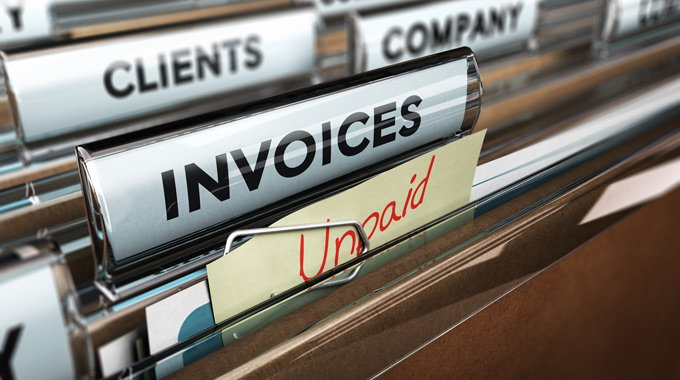 A stable cash flow is the lifeblood of your business as you need it to pay your expenses, such as your employees and suppliers. Without it, it's almost impossible to grow as a business. The key to healthy cash flow is an effective collection process. Unfortunately, many small businesses don't put enough emphasis on this aspect of their operations. However, with the right debt collection strategies, you could not only successfully recover your debts but also avoid losses and, ultimately, grow your business.
The team at Coast To Coast Financial Solutions has outlined the importance of collecting unpaid debt for your business. Read on to find out how an effective collections policy can protect your profitability.
What is a Collections Policy?
A collections policy is a set of guidelines a business follows to ensure customers pay their invoices on time. Collection policies vary from one business to another; they may be written or unwritten, formal or informal, part of your credit policy, or stand-alone policies. It's up to you how you choose to approach your collections procedures. However, a clear, written policy governing the tasks of your accounts receivable team will help establish a more streamlined collection process and minimize losses from overdue invoices.
What are the Goals of a Collection Policy?
An effective collections policy should include the goals of your collections department. These may be targets such as your Collection Effectiveness Index (CEI) reaching or exceeding a certain number, lowering the number of Days Sales Outstanding (DSO), or reducing bad debt by a targeted amount.
Your accounts receivable team is responsible for collecting current account receivables and late payments while maintaining customer relationships. Setting the above goals for them will help determine whether your collections process is working as intended and whether you need to involve a third-party collection agency.
The Importance to Having an Effective Collections Process
An effective collections process is essential to ensure healthy cash flow for your business growth initiatives because:
It helps avoid paying late fees to vendors: If you don't collect payments quickly enough, you won't be able to pay your accounts payables on time. As a result, you could pay late fees and lose favorable terms with your suppliers.
It helps prevent opening a line of credit: When faced with a cash shortage, many businesses use their line of credit to make up for it. However, a line of credit can be expensive for an early-stage business. Instead of paying high interest rates, you're better off improving your collections process and having quick access to customers' cash.
It helps reduce the time spent on collections: The point of a collection policy is to streamline the collections process, to have a system, a clear roadmap for collecting payments, so your team doesn't have to improvise and waste time on inadequate collections procedures.
Steps to an Effective Collections Process
Regardless of the size of your business, collecting unpaid debt is never an easy task. A collections policy will facilitate the process, helping your team maintain consistent communication with your customers.
Here is an example of steps you can take toward successful debt recoveries:
» 1-30 Days Overdue
At this early stage, you can use soft recovery tactics, such as friendly reminders, to ensure prompt payment and to preserve the relationship with the customer. You do not need to involve a debt collector at this point.
» 31-60 Days Overdue
If the friendly reminders don't work, you can ramp up your efforts with more phone calls, letters and emails. You can mention late fees and sending the account to collections. Still, while your tone can be more assertive, you must listen to the customer's cash flow problems and offer a solution they can quickly meet.
» 61-90 Days Overdue
If the customer still hasn't paid, increase the frequency of phone calls and emails. These reminders now should include the threat of legal action, sending a negative report to credit bureaus, and letting them know that late fees are piling up.
» After 90 Days Overdue
Although there are no strict rules on when to use the services of a debt recovery agency, most businesses do so for invoices that are 90 days overdue. A professional debt collection agency has the knowledge, techniques, and software to facilitate the debt collection process while complying with the law (and not harassing your customers). Most importantly, they improve your collection rates and free up your time to deal with less complicated cases.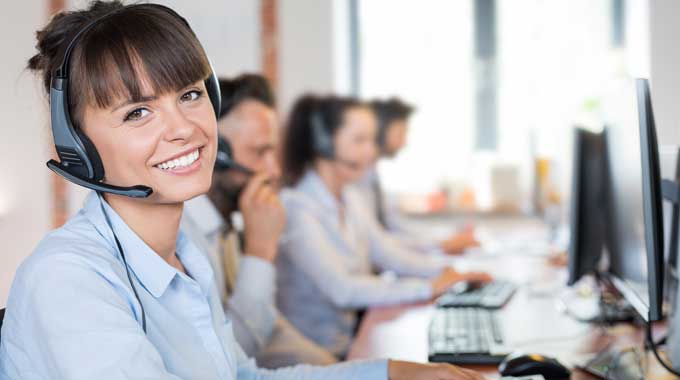 Of course, when you implement your collections policy, the steps will be more detailed and include specifics such as the timeframe for reminders, which payment methods to offer, the documents to attach, and more. You know best what works for your business. What's important is to have a well-documented, organized approach that your team can consistently follow to achieve your collection goals
Also Read: 2022 Top Debt Collection Trends to Follow
Find a Professional Debt Collection Agency Near Me
A comprehensive collections policy is of paramount importance to your business as it facilitates the debt recovery process and frees up the time of your accounts receivable team while providing the healthy cash flow you need to keep your business running.
The last step in an effective collections policy involves sending the account to a collection agency. At this point, it is important to choose professional debt collection specialists with the experience to handle a wide variety of customer cases. Experienced collections agencies will help you achieve your debt recovery goals while staying respectful to your customers and complying with the law.
Coast to Coast Financial Solutions is a debt recovery agency helping our clients across multiple industries recover unpaid debts with over 65 years of experience. With that experience, it enables us to work in a professional and timely manner, all while complying with the latest regulations.
Coast to Coast Financial Solutions can help improve your collections policy to meet your debt collection goals. Call us today at 888.877.4700 or get in touch online to learn more about our debt recovery services.