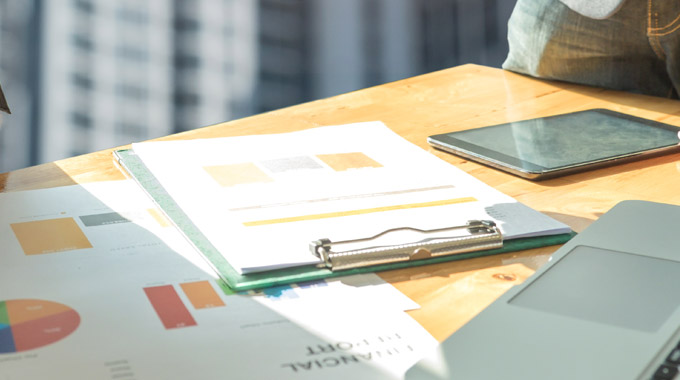 Demand letters are important documents in the debt collection process. Companies often use them as a last step before taking legal action against a debtor or sending the account to collections agencies. While sending your demand gives you no guarantee that you get paid, it can help facilitate the debt collection process.
What is a demand letter? Why is it important to send one? This article has gathered the 4 most important things you must know about collection demand letters. Read on to find out how to use them effectively to collect unpaid debt.
What is a Collections Demand Letter?
A collections demand letter is a document that requests the settlement of a debt, specifying the amount owed and the due date for payment. It is sent to customers who have overdue bills and have not responded to previous payment reminders. There can be a number of reasons why a customer is late with a payment, such as a dispute, forgetfulness, misunderstanding, or technical problems. While these reasons are often valid, they are not an excuse for non-payment. Collection demand letters help clarify any of the above and inform the customer of the legal action if payment is refused.
When is a Collection Demand Letter Used?
A collection demand letter is used to collect payments for a defaulted debt and when legal action is being considered for collecting unpaid debt.
If there have previously been misunderstandings about the terms of payment, the demand letter should clarify these by informing the debtors about the details of the debt, the total amount due, the deadline to pay and of possible legal action.
Also Read: Why Having an Effective Collections Process is So Important
4 Things to Know About Demand Letters
Demand letters can encourage debtors to take their debts more seriously. You must, therefore, draft a straightforward letter explaining the debt and the legal consequences if the dispute is not settled.
Here are 4 things to keep in mind before sending a debt collection letter:
1. Write an Effective Demand Letter
When drafting a demand letter, remain polite and avoid threatening or inappropriate language. The more professional you are, the more likely the process will go smoothly—a win-win for both parties. Be clear and precise, give a due date for the payment, and inform the debtor of the legal action you intend to take in this matter.
You can use templates of demand letters to include all the necessary details and use the right tone. If you are unsure about the format, you can also have an attorney or a collection agency draft one for you.
2. Include the Necessary Information
A demand letter should include the following information:
A description of the debt
The total amount due with accumulated fees and interest
The legal justification for the demand
The official demand for payment and the deadline for that payment
Legal ramifications if the receiver doesn't contact you
Some companies have an attorney send this letter, but it isn't required by law. It can also be effective to send the demand on company letterhead, with a final deadline for payment, giving the debtor a last reminder before taking legal action.
3. Send It When You're Serious
Demand letters are serious business; you should only send them if you are indeed ready to take legal action or send the account to collection specialists. Sending your demand as an empty threat is not always successful. That's why you must stick to the deadlines you suggest and take immediate action if the recipient does not respond.
4. Use the Demand Letter in Court
You can take someone to court without a demand letter but sending one shows that you wanted to resolve the dispute before taking legal action. Moreover, this document can be used in court, whereas a verbal warning cannot. If you decide to send one, it is important to send it by certified mail, as you will need confirmation of receipt in court.
If the case goes to court, the judge can read the correspondence between you and the debtor. Unjustified demands and threatening language will only harm your case, even if you have a legal basis for recovering the debt. You must also respect the offers and deadlines made in the letter, as the judge may ask about them.
Finding a Professional Debt Collection Agency Near Me
A demand letter is a document sent to a debtor explaining the dispute, the amount owed, and the legal consequences of failing to pay on time. It can be effective in collecting a debt, but it is not a means of putting pressure on the debtor. Therefore, only send one with all the necessary information to pay the debt and be prepared to take legal action if the payment deadline is not met.
If you have a dispute about a debt, it is always worth contacting a debt recovery agency, as a professional debt collector has experience in complex cases. Using their services, you can recover your unpaid debt quickly, efficiently, and without damaging your reputation.
Coast to Coast Financial Solutions is a debt collection agency with over 65 years of experience in the industry. If you need assistance with debt recoveries, our experts can advise you on demand letters and other effective debt recovery techniques. Contact Coast to Coast Financial Solutions today at 888.877.4700 or fill out our form to learn how our debt recovery services can help your business.